Experts: Judge's sexuality not likely to affect Prop 8 case.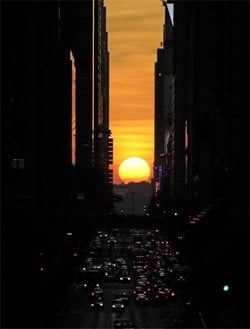 13 stunning looks at 'Manhattanhenge'.

WATCH: Andy Dick sued for rubbing his last name in audience member's face.

World Health Organization lists cell phones as cancer danger: "The agency now lists mobile phone use in the same "carcinogenic hazard" category as lead, engine exhaust and chloroform. Before its announcement Tuesday, WHO had assured consumers that no adverse health effects had been established."

ViDEOS: "Defend Marriage" rally on Friday in Chicago.

13 dogs die after walking on a footpath in the UK: "RSPCA animal welfare officer Sally Ramsden said: 'We don't know what could be causing this but we strongly suspect that the dogs may have been poisoned. We also cannot rule out the possibility that this is being done deliberately. One local veterinary practice admitted five dogs which were suffering from seizures and died shortly afterwards."

Apple, Jobs to unveil iCloud services at upcoming WWDC.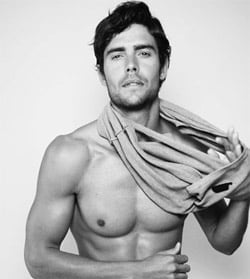 Male model fix: Gerard Salla.

Architectural Digest goes inside Liz Taylor's Bel-Air estate.

The Church of England's double standard on gay bishops: "The latest evidence of prejudice against homosexual people in the Church of England has come from the leaked Colin Slee memo and advice that Archbishop Rowan Williams sought in order to get around the Equality Act (2010). This counsel was to ensure that a gay man, ie Jeffrey John, was not appointed as bishop of Southwark."

Woman sent lewd photo from Rep. Anthony Weiner's hacked Twitter account speaks out: "The account that these tweets were sent from was familiar to me; this person had harassed me many times after the Congressman followed me on Twitter a month or so ago. Since I had dealt with this person and his cohorts before I assumed that the tweet and the picture were their latest attempts at defaming the Congressman and harassing his supporters." Weiner: "prank". Weiner hires lawyer.

WATCH: Red band teaser for The Girl with the Dragon Tattoo.

Robert Pattinson looking sharp on the set of Cosmopolis.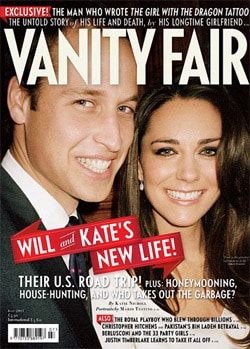 Prince William and Kate Middleton show off their dental work for Vanity Fair.

The Hangover, Part Two has biggest five-day weekend launch of all time, at $137 million.

Hank Plante on the Bay Area's response to AIDS.

Fire alarm ends Romney event in Iowa: " believe in following safety first, so I would. … This is going to keep on going. … You know, discretion is the better part of valor, so I think we ought to be very careful and very carefully go outside."

Dan Savage: 30 years ago I had sex with a guy for the first time. "The first adult authority figure that I came out to who wasn't a member of my family: my pediatrician. I'd been seeing him since I was a child and he was still my doctor. After my third or fourth visit about "a small skin blemish," he asked me what I was really worried about. I remember what I said to him: 'I'm gay and I don't want to have AIDS.' I don't remember what he said to me, but I'll never forget the look on his face. It was this combination of pity, panic, disappointment, and judgement. I never saw him again."