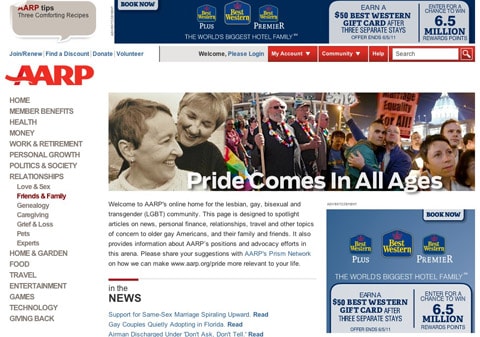 The AARP has launched a website for older LGBT Americans. They write:
"Welcome to AARP's online home for the lesbian, gay, bisexual and transgender (LGBT) community. This page is designed to spotlight articles on news, personal finance, relationships, travel and other topics of concern to older gay Americans, and their family and friends. It also provides information about AARP's positions and advocacy efforts in this arena."
The site's initial articles include an interview with SAGE director Michael Adams, estate planning tips for LGBT couples, the gay man's guide to dating over 50, LGBT-friendly vacations, and an interview with Dan Savage.