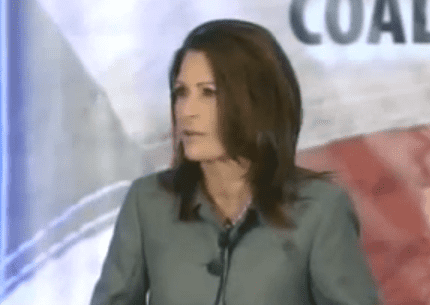 In a prelude to what is expected to be an announcement for a run at the presidency, tea party favorite Michelle Bachmann spoke at the conservative Faith and Freedom Coalition on Friday. She and the audience celebrated the news that the unfair marriage amendment will go on the ballot in Minnesota in 2012.
Said Bachmann: "Marriage is under siege like no other time in America." She then proceeded to encourage others to introduce similar amendments to their states that would ban same-sex marriage.
If you can stomach it, a portion of her speech is AFTER THE JUMP.