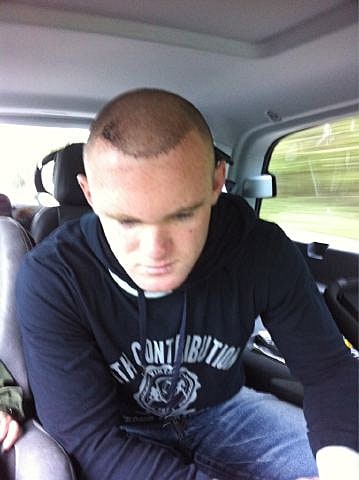 Manchester United footballer Wayne Rooney decided to head off discussion that he got a hair transplant earlier today by revealing to all his Twitter followers that he did:
"Hi all there's my head. It will take a few months to grow. Still a bit bloody to. But that's all normal."
Said Rooney on Saturday: "Just to confirm to all my followers I have had a hair transplant. I was going bald at 25 why not. I'm delighted with the result."
Previously…
Paper: England Lost World Cup Because Rooney Shaved His Chest [tr]
Wayne Rooney Battles His Shirtless Self for Powerade [tr]
Wayne Rooney Stag Party Dress Code Stripper Chic [tr]
Ronaldo and Rooney are Thick as Thieves [tr]