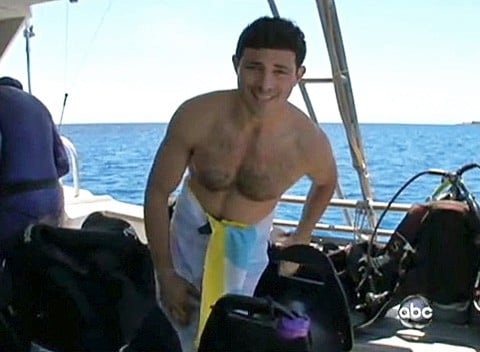 Some of you may remember ABC News Matt Gutman, the break-out news hottie of the oil spill?
He sent our tipster's heart racing with this segment about the dangerous new sport of free dive racing, made all the better by his willingness to change into a wetsuit in the middle of it.
Watch, AFTER THE JUMP…
Previously…
Matt Gutman: Break-Out News hottie of the Oil Spill?