As you may have heard, the Senate closed down last night around 11 pm to reconvene this morning at 10 am with a conference at 9:30. There are still plenty of measures left to address including marriage equality.
I know this has been going on forever, but one more call to those Senators will really help.
Here are a bunch of updates to get you up to speed: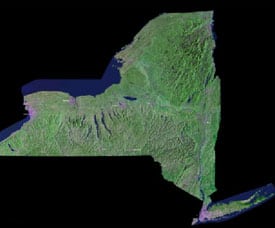 New Yorkers United for Marriage released a statement late last night after the Senate decided to adjourn demanding that a vote be taken on marriage equality, reports Politics on the Hudson:
The Senate adjourned about 11 p.m. because lawmakers and Gov. Andrew Cuomo haven't reached an agreement on the mandate-relief portion of an omnibus bill that will also include a property-tax cap and renewal of rent-control laws. Senate Republicans, who control the chamber, had planned to conference on gay marriage after finishing its other business, but the bills won't be ready for hours.
"The Senate has adjourned for the evening, but we remain steadfast in our demand that the Senate uphold its obligation to the people of the State of New York and allow a vote on marriage equality and other legislative business before concluding the session and leaving town," the group said in a statement.
Politicker NY wrote, last night:
Politically, the delay tonight means any decision Republicans make on same-sex marriage would be covered on Friday, when most of the general public is already turning their attention to the weekend. But next week is also the height of Gay Pride Month, with the anniversary of the Stonewall uprising that launched the gay rights movement, being commemorated on Tuesday, June 28.
The NYDN adds:
As for same sex marriage, Skelos said the Senate GOP would tackle that issue after all other business is done Friday. "I want to have all the bills in printed, everything and then we will discuss the same sex marriage," Skelos said.
Democrats were quick to criticize the Senate GOP's actions.
"This isn't stalling, it's a complete work stoppage by Senate Republicans," said Austin Shafran, a spokesman for Senate Democrats. "Republican delay tactics have stopped planet Albany from spinning."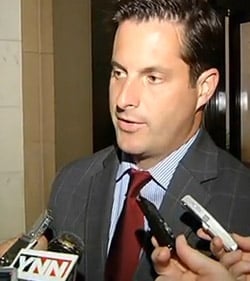 Senator Greg Ball last night said he's officially a "no" vote (not a surprise). Here's his statement:
"Knowing that marriage equality was likely to pass, I thought it important to force the issue of religious protections. Over the past few weeks, I've had the distinct opportunity of listening to literally thousands of residents, on both sides of this issue, by holding an undecided stance. I thought it was important to listen to all of my constituents and hold an undecided position until the actual bill language was written and everyone's voice had been heard. Now that the final text is public, I am proud that I have secured some strong protections for religious institutions and basic protections for religious organizations. The bill still lacks many of the basic religious protections I thought were vital, and for this reason, and as I did in the Assembly, I will be voting 'no.'"
Senator James Alesi said earlier last evening that he predicts there will be a vote and it will pass.
Asked if a vote will be held, he said, "Albany is not a place to make predictions as you know, but my sense is that it will."
And will it pass?
"It'll pass. It will definitely pass," he said.