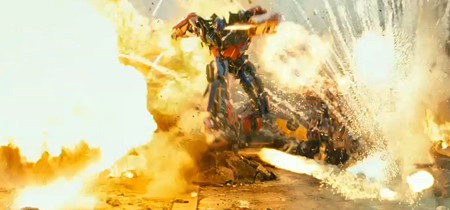 "make em go 'oh-oh-oh!' as you shoot across the sky-y-y"


NATHANIEL ROGERS
…would live in the movie theater but for the poor internet reception. He blogs daily at the Film Experience. Follow him on Twitter @nathanielr.
 
NOW PLAYING
Baby there'll be fireworks. Hollywood's definition of the term is big ass explosions (Michael Bay's latest spectacle TRANSFORMERS DARK OF THE MOON) or superstar actors (Tom Hanks and Julia Roberts test their 90s box office prowess in tandem for 2011 in LARRY CROWNE). MONTE CARLO, a Prince & the Pauper style switcheroo flick for teen girls is the weekend's main counterprogramming offer.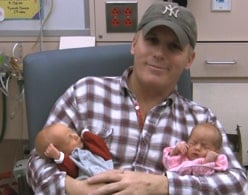 Also Opening: Speaking of counter programming, that's often the way to go in the summer once you tire of CGI spectacles. The weak box office pull of Green Lantern (previously reviewed) and the early box office reports for Transformers (solid but not up to the grosses for the previous entry in the series) suggest that viewer fatigue is setting in. One of July's counterprogramming films is LOVE ETC, a documentary following five separate love and family stories in NYC. It opens throughout the month in a few big cities. One of the five threads is about Scott (pictured left), a single gay theater director who becomes a father to twins.
BONUS SCENES

  Have you been watching MTV's Teen Wolf? The quality of the show varies pretty wildly from episode to episode but it's refreshingly post-homophobic; a running joke is that the hero's best friend Stiles (Dylan O'Brien) worries that he's not attractive to gay men and one of the high school's most popular jocks is openly gay (though at this point he barely gets one line an episode. Maybe that'll change.)
The series opener a month ago suggested that there'd be plenty of beefcake each week from the star Scott McCall, but since then he's basically stayed buttoned up while the secondary leads are starring in a pec-sploitation picture. Colton Haynes is the school's #1 jock and Tyler Hoechlin (pictured below, in a gratuitous workout scene) who some of you might remember as Tom Hanks's son in Road to Perdition a decade back, plays another werewolf. They may emerge as the series stars as a result.
MORE AFTER THE JUMP…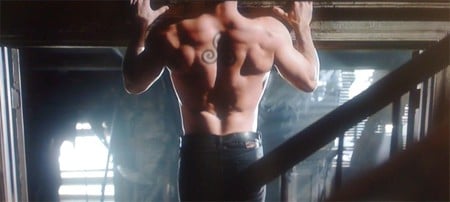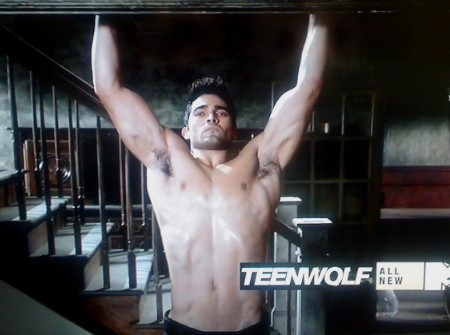 Given the series lack of homophobia, it's maybe rude to suggest that it would be a little better if they played up some gay panic but give it more levels or allegorical juice, showrunners! A little subtext never hurt anyone.
Take this scene when Jackson (Colton Haynes) freaks out in the locker room afraid of another werewolf attack after a close run in earlier in the episode — only to discover the the glowing eyes are just a pair of headphones. (Whew)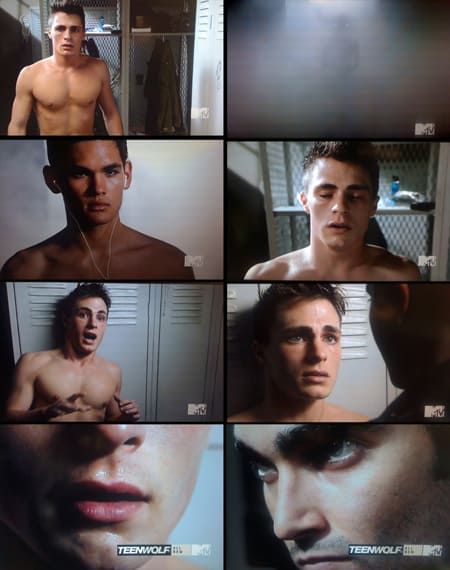 Just as he relaxes he's terrified anew by another sexy man who backs him into the locker at which point there are all sorts of amusings edits from closeups of sweating lips and smoldering eyes to flinching fear of the swarthy man's touch. In context the scene isn't sexual at all but the images are hilariously loaded especially if your TV is on mute because you got a phone call while you were watching. (Hypothetically.)
PARTING SHOT



Happy Fourth of July Weekend! Stand proud. Ignite your light and let it shine.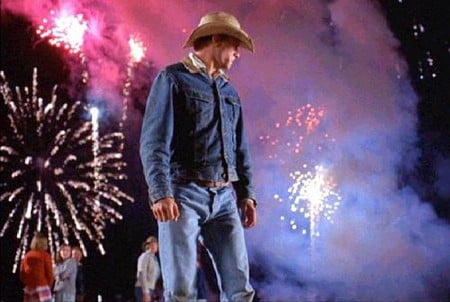 Just own the night
Like the Fourth of July
Cause baby you're a firework
Come on show 'em what you're worth
Have a great weekend. Be safe.