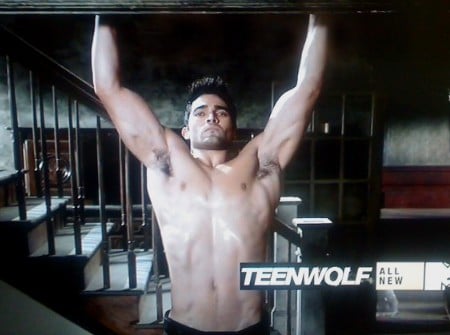 Given the series lack of homophobia, it's maybe rude to suggest that it would be a little better if they played up some gay panic but give it more levels or allegorical juice, showrunners! A little subtext never hurt anyone.
Take this scene when Jackson (Colton Haynes) freaks out in the locker room afraid of another werewolf attack after a close run in earlier in the episode — only to discover the the glowing eyes are just a pair of headphones. (Whew)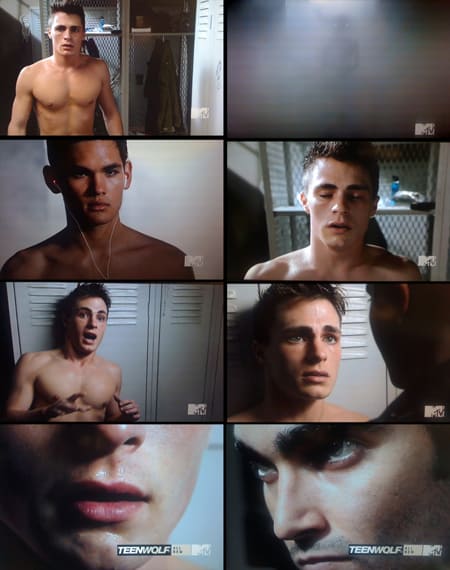 Just as he relaxes he's terrified anew by another sexy man who backs him into the locker at which point there are all sorts of amusings edits from closeups of sweating lips and smoldering eyes to flinching fear of the swarthy man's touch. In context the scene isn't sexual at all but the images are hilariously loaded especially if your TV is on mute because you got a phone call while you were watching. (Hypothetically.)
PARTING SHOT



Happy Fourth of July Weekend! Stand proud. Ignite your light and let it shine.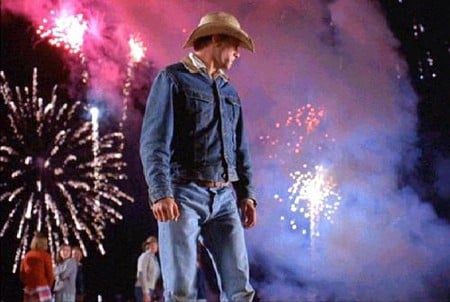 Just own the night
Like the Fourth of July
Cause baby you're a firework
Come on show 'em what you're worth
Have a great weekend. Be safe.