Former NYC mayor John Lindsay gave Florence Henderson crabs.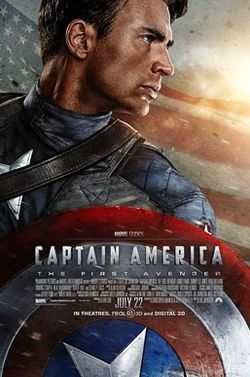 Chris Evans blankets the new poster for Captain America.

The Boston Globe on the GLAAD/AT&T letter controversy: "Many nonprofits seek corporate sponsorship, especially in today's financial climate, but their fund-raising operations shouldn't drive their advocacy. And if AT&T or any other corporation wants to support civil-rights groups or a teachers' union, it should do so out of a commitment to those causes, not as a down payment on future favors."

Prince makes an attempt to hide his royal purple.

Tom Ford on his possiblel future children: "If I have children, no one will know about it until the child is born. And no one will ever see the child because I certainly wouldn't use it as a press tool."

Today marks the 2 year anniversary of Michael Jackson's sudden death.

"Gay Liberation" sculpture in Christopher Park gets a thorough scrubbing.

Hundreds march for marriage equality in North Carolina.

Church reportedly marries eight same-sex couples in Baguio, Philippines.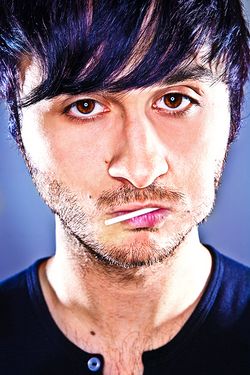 Singer Brad Walsh on the anti-gay attack he experienced a few years ago: "There's a song on the new album called "D. F. W. M." which stands for Don't F*** With Me and it's about a time when I was walking and this truck driver got out, punched me in the face, called me a faggot, and chased me down the street. That was the first time a stranger has touched me in an angry manner. I made a big deal about it in the media and eventually got him fired. The police wouldn't classify it as an assault, so they called it harassment, which is not what it was. Nobody would stick around to be my witness for the police. It was one of those moments where I was like 'wow, it's really not the world I thought it was.' It took me two years to write that very angry song."

Gay organizations have called on FIFA to fight the discrimination produced by the Nigerian Football Federation. Sign the petition here. Earlier today, anti-gay Nigeria coach Eucharia Uche said "homosexuality is a dirty thing, spiritually and morally it is very, very wrong."

Despite the financial difficulties it has recently faced, organizers of San Francisco's pride parade will not skimp on the festivities.