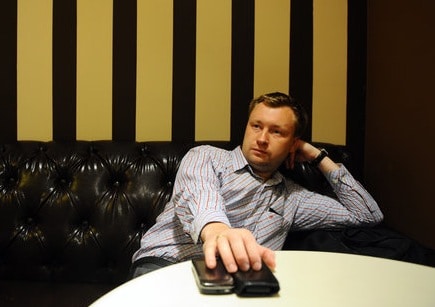 The NY Times has published an engaging profile that highlights the face of the gay rights movement in Russia; Nikolai Alekseyev. In the article we learn that Alekseyev bravely takes the subway without feeling a need to surround himself with bodyguards and get an explanation as to why he did not participate in the gay Pride rally in Moscow last month in which several people, including Dan Choi, were arrested (his father is apparently suffering from cancer and needs his assistance). The piece also reveals that Alekseyev has both pro-gay and anti-gay critics.
But in a country where the authorities view any sort of public protest with trepidation, his position has provoked hostility. "This is a very dangerous thing," said Aleksandr Khinshtein, a member of Parliament, and Mr. Alekseyev's principal opponent on the recent debate show. "Homosexuality can never be allowed to be considered normal. It's a question of survival."

Even other gay-rights campaigners have criticized Moscow Pride, saying the rallies and the violence that typically accompanies them distort perceptions of the issue in Russia, where there is still significant confusion about what homosexuality is and what exactly gay people want.

"He focuses only on these protests," said Igor Yasin, another Moscow-based gay-rights campaigner. "And when he has the opportunity to explain what he is fighting for, what we are fighting for, it seems as if he's not able to provide an answer."
You can read the rest of the profile here.