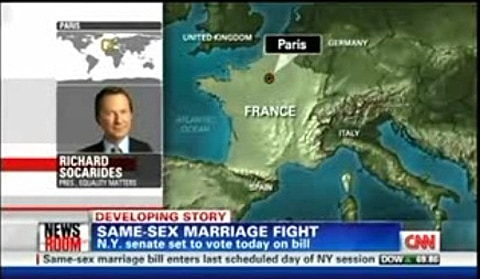 Equality Matters President Richard Socarides talked to CNN yesterday about the marriage equality battle in New York and about the President's lagging position on it.
"I would tell him if I were still advising him that the future is now. Stop trying to have it both ways….I would just tell him to get on with it."
Watch, AFTER THE JUMP…
Yesterday, the Washington Blade's Chris Johnson pressed Jay Carney on the President's position and whether it would "evolve" enough for him to come out in support of marriage equality at a fundraiser this week in New York. Carney said he didn't anticipate that.