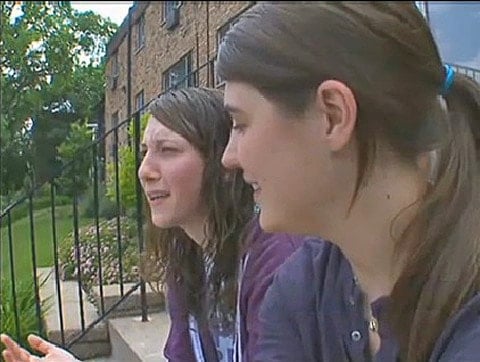 A security guard at Minneapolis' Target Stadium told Taylor Campione and Kelsi Culpepper, a lesbian couple who briefly kissed as they separated to go to the bathroom at a Twins game, that they couldn't kiss.
Said the guard: "Here in the stadium we expect to adhere to the Ten Commandments."
They spoke to the manager and were not satisfied. They want a "zero tolerance policy at Target Field, and have filed a complaint with the State Human Rights Department. Twins spokesman Kevin Smith said the guard, who has worked for the organization for nearly a decade, has been reprimanded for his actions, but continues to work at the stadium.
Watch the report (video takes a few seconds to load), AFTER THE JUMP…