A lawsuit has been filed against the bill recently signed into law by Tennessee Governor Bill Haslam prohibiting local municipalities from enacting their own non-discrimination statues and forcing them to rely on state law, the National Center for Lesbian Rights reports, in a press release: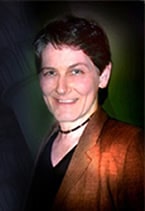 A group of local elected officials, individuals, and lesbian, gay, bisexual, and transgender (LGBT) rights organizations filed a lawsuit today in Davidson County Chancery Court, challenging the state's recent passage of House Bill 600, which prohibits local municipalities and counties, including local school districts, from enacting local laws or school policies that protect gay and transgender people against discrimination. The bill was passed earlier this year, just weeks after Nashville added sexual orientation and gender identity to an existing local anti-discrimination law. The new law also prohibits localities from protecting any other group that is not already protected under state law, which would include veterans and people with disabilities, among others.
According to the complaint filed today: "HB600 embodies an animus toward gay and transgender people so strong that the Tennessee legislature was willing to repeal policies protecting students against bullying and harassment and to make other groups suffer as well, merely to prevent gay and transgender citizens from obtaining needed protections." 
Said Abby R. Rubenfeld (pictured), the suit's lead attorney: "This law is contrary to core Tennessee values. Tennessee is the volunteer state–we help each other, we don't single out certain Tennesseans who are deemed unworthy of help. Our legislators abused their power by preventing localities from assisting their own citizens. Rather than considering what is best for our state, they passed a law based on disapproval of gay and transgender people, which the Tennessee and U.S. Constitutions do not permit….Fifteen years ago, in fact–in a case quite similar to this one (Romer v. Evans) –the U.S. Supreme Court ruled that, 'if the constitutional conception of 'equal protection of the laws' means anything, it must at the very least mean that a bare … desire to harm a politically unpopular group cannot constitute a legitimate governmental interest."
Read the complaint HERE.