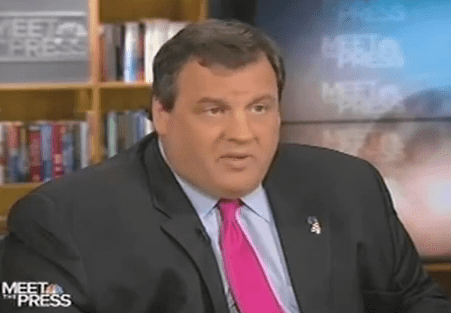 New Jersey Governor Chris Christie was on Meet The Press this is how he responded when host David Gregory turned the conversation to marriage equality:
"I am not a fan of same-sex marriage. It's not something that I support. I believe marriage should be between one man and one woman. That's my view and that'll be the view of our state because I wouldn't sign a bill like the one that was in New York."
Watch his appearance, AFTER THE JUMP. The bit about marriage comes in at 13:03.