Ari Ezra Waldman is a 2002 graduate of Harvard College and a 2005 graduate of Harvard Law School. After practicing in New York for five years and clerking at a federal appellate court in Washington, D.C., Ari is now on the faculty at California Western School of Law in San Diego, California. His research focuses on gay rights and the First Amendment. Ari will be writing weekly posts on law and various LGBT issues. 
Follow Ari on Twitter at @ariezrawaldman.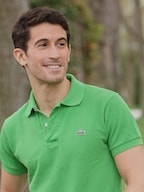 New York is not only my home, it is my rock, my heart and my love. It is home to people I love, places filled with memories both sad and wonderful, and things I will never forget. It is, and always will be, a part of me.
That is why I cried when a bill to legalize same-sex marriage in New York failed by a 38-24 margin in December 2009. I thought I did my part. I donated money, I called senators, I even went to Albany, but only once.
But there is cause for hope. Governor Andrew Cuomo, one of the most powerful governors to sit in Albany since his father, has put the weight of his office behind the push for same-sex marriage. Senators Chuck Schumer and Kirsten Gillibrand have spoken to senators directly. Gay rights organizations appear to be united. And, you and I are calling and writing our senators in droves.
You get the feeling that the dominoes are about to fall, that Caesar is crossing the Rubicon, that Scratchy is finally going to survive an encounter with Itchy. President Obama decided that gay rights cases deserve intermediate scrutiny and would decline to enforce the Defense of Marriage Act. Then the President and his allies in Congress set in motion the repeal of Don't Ask, Don't Tell. Then Governor Cuomo made gay rights his cause celebre. Then three Democratic senators came out in favor of same-sex marriage, then one Republican, then another Republican. One vote away…
Legalizing same-sex marriage in New York is both the realization of a dream and the next logical step in the arc of progress. That sounds contradictory, but think for a moment how far we have come since May 2004 and look at where we are today. And, yet, our ability to marry the man or woman we love seems almost inevitable now.
That is the meaning of New York. Gay marriage in New York will be the tipping point. At some point in the near future, federal appellate courts and the Supreme Court will look to New York as evidence of a tide that turned, where polls shifted dramatically in favor of gay rights and where even conservative Republicans found the gay "wedge issue" to be a waste of time. Judges will see victory for same-sex marriage in New York as allowing them to issue decisions with the knowledge that they are not alone, that they are not forcing an agenda on an unwilling public, because for all the greatness of brave decisions like Brown v. Board of Education, there are countless cases where the Court refuses to get too far afield from current public opinion. We are not there yet. But, I know I will look back on the day New York legalized same-sex marriage as the day when my home told me I was part of a community, that I was a real New Yorker. This week, we are all New Yorkers.