Madonna to start recording new album in July.

Equality Matters: Rise of same-sex adoptions deflates right wing talking points on marriage.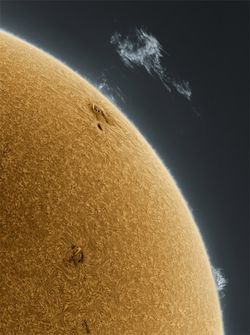 Scientists: Sun heading toward rare period of inactivity.

Sacha Baron Cohen has a new ridiculous look for his movie The Dictator.

South Africa Ambassador to Uganda Jon Qwelane launches bid to fight hate speech fine: "A former Sunday Sun columnist, Qwelane was found guilty of hate speech by the Johannesburg Equality Court last Tuesday for an article published in the newspaper on July 20 2008, under the headline: 'Call me names, but gay is NOT okay.'"

Ben & Jerry's planning 'Schweddy Balls' SNL tribute ice cream?

Secretary of Education Arne Duncan issues guidance to schools urging them not to oppose Gay-Straight Alliances: "I also urge school districts to use the guidelines to develop or improve district policies.  In doing so, school officials may find it helpful to explain to the school community that the Equal Access Act requires public schools to afford equal treatment to all noncurricular student organizations, including GSAs and other groups that focus on issues related to LGBT students, sexual orientation, or gender identity.  Officials need not endorse any particular student organization, but federal law requires that they afford all student groups the same opportunities to form, to convene on school grounds, and to have access to the same resources available to other student groups."

Zach Morris has turned into quite the beefcake.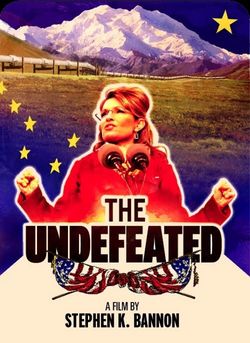 Here's the poster for the new Sarah Palin flick she plans to use to fluff her candidacy.

Don't let the "Gay Girl in Damascus" hoax overshadow the real plight of LGBT people in the Middle East.

Guardian: The real world of gay girls in Damascus.

Two LGBT Syrian activists speak out on hoax: "To Mr. MacMaster, I say shame on you!!! There are bloggers in Syria who are trying as hard as they can to report news and stories from the country. We have to deal with too many difficulties than you can imagine. What you have done has harmed many, put us all in danger, and made us worry about our LGBT activism. Add to that, that it might have caused doubts about the authenticity of our blogs, stories, and us. Your apology is not accepted, since I have myself started to investigate Amina's arrest. I could have put myself in a grave danger inquiring about a fictitious figure. Really… Shame on you!!!"

LISTEN: Morrissey performs three new songs for BBC Radio 2.

Joe Manganiello talks about new season of True Blood.

Ryan Gosling supports his mom at her graduation.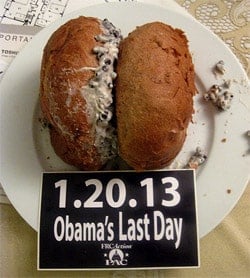 Santorum campaign celebration desserts. Via Buzzfeed.

Mitt Romney pretends to get his ass grabbed by a waitress.

Michael Neal, an HIV-positive Melbourne man who willfully tried to infect others, has 19-year sentence slashed by seven years: "Neal's trial heard allegations he had unprotected sex without telling his partners he had HIV and arranged 'conversion parties' to infect people. He mainly met his victims at gay venues, on gay websites or at gay beats."

Scissor Sisters to write music for Fraggle Rock movie.

Anderson Cooper talks about his daytime talk show: "You can go much more in-depth on storytelling in daytime. And you can tell a different kind of story with much more of an emotional component. And during the night, I'm talking to politicians and pundits. During the daytime, I'm going to be talking to real people who are facing real-life challenges."