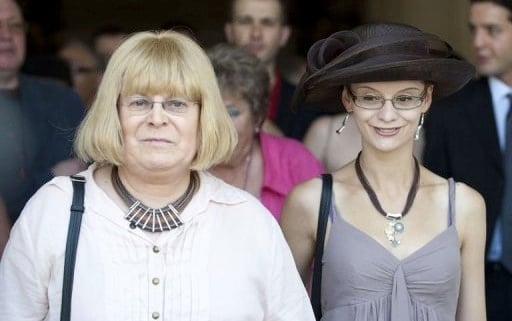 It may not be legal for same-sex couples to marry in France but two women found a way around the law in that country when they successfully exchanged vows in the city of Eastern city of Nancy yesterday. How did they pull it off? One of the women was born a man and has recently completed sex reassignment surgery.
AFP reports:
Stephanie Nicot, 59, wed 27-year-old partner Elise in a town hall ceremony in Nancy in eastern France in what is said to be the first marriage of its kind in the country. Stephanie, formerly Stephane, had sex reassignment surgery to become a woman but has refused to lodge documents, as required by French law, to also have her gender changed on the population register. "It's a symbol for millions of gays and lesbians who would like to have the same rights," Nicot said of her marriage. "It's the first marriage in France of its kind," Nancy's deputy mayor Laurent Henart told AFP. The newly-weds later joined around 2,000 members of the lesbian, gay, bisexual and transgender (LGBT) community for a march in the city.
Watch post-nuptial footage of the newly married couple (video is in French), AFTER THE JUMP.