Governor Jerry Brown is being hammered by NOM and other anti-gay groups over Senator Mark Leno's Fair, Accurate, Inclusive, and Respectful (FAIR) Education Act (SB 48) which passed the Assembly last week and awaits the Governor's signature.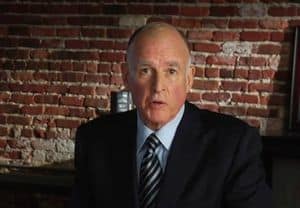 The bill requires teachers to include LGBT accomplishments in history courses. It also adds sexual orientation and gender identity to the state's pre-existing anti-discrimination clauses.
The deadline for Brown's signature is Monday and the bill has been on his desk for a week. This has advocates concerned.
Conservatives and religious groups are hammering the governor to veto it, from what I hear, and the word needs to get out to pro-equality people to contact the governor and ask that he sign the bill.
Governor Brown's phone number is 916-445-2841.
Call it, and when the option comes up to express your support for SB48, ask him to SIGN the bill.