An autopsy on the body of Amy Winehouse has failed to establish a cause for the singer's death, according to reports: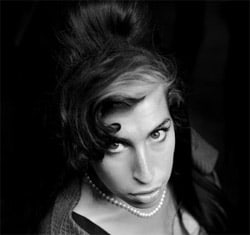 The Metropolitan Police said Monday that further toxicology tests are needed and the results are expected in two to four weeks.
According to the Hollywood Reporter, a 'Section 20' postmortem was carried out:
A Section 20 postmortem, as Winehouse had, however, implies that the Coroner believes "there is reasonable cause to suspect that a person has died a violent or unnatural death or in any other way which would require an inquest," according to guidelines. It suggests that the authorities are mounting a more lengthy and serious investigation into the circumstances around Winehouse's death, although the Coroner also reported that at the scene had been investigated by police and "determined non-suspicious."
An inquest has been opened and adjourned until October 26.