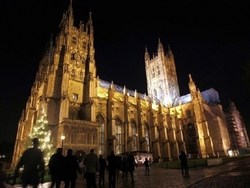 In what would be a significant turnaround, the Church of England announced Friday that they will soon reassess whether or not to ordain gay clergy who are in civil partnerships.
"It is now nearly six years since the house issued its pastoral statement prior to the introduction of civil partnerships in December 2005," the church said in a statement.

"The preparation of that document was the last occasion when the house devoted substantial time to the issue of same-sex relationships. We undertook to keep that pastoral statement under review. We have decided that the time has come for a review to take place."
The Church has been grappling with how to incorporate gay clergy for months, resulting in the formation of a traditionalist group called the Anglican Mission in England, which vowed to create new, gay-free congregations should the Church of England shift course.