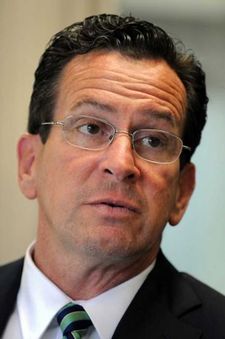 It's a good day for equality in Connecticut, where Governor Dannel Malloy today signed legislation adding gender identity to the state's non-discrimination law.
Via RawStory:
The new law adds the phrase "gender identity or expression" to all existing state sex discrimination laws, making Connecticut the 15th state to specifically protect transgender people.

Anything under authority of the state's Commission on Human Rights and Opportunities is subject to the new rules, including employment, housing, public accommodations and credit.

…

[Said NGLTF] executive director Rea Carey said in a statement, "Connecticut responded appropriately to this crisis. We thank Gov. Dan Malloy and lawmakers for ensuring that the people of Connecticut, regardless of gender identity or expression, are protected from such discrimination."
Now, if only we could get the rest of the nation on board.