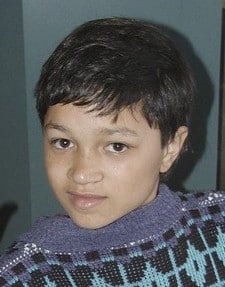 The trial against Brandon McInerney, 17-year old accused of shooting and killing gay classmate Lawrence King in 2008, continued today.
Hoping to show jurors the severity of McInerney's alleged crime, prosecutors called the medical examiner who performed King's autopsy to testify. It was predictably gruesome.
From the Los Angeles Times:
Oxnard student Larry King died from two gunshots to the back of his head, although a Ventura County medical examiner Wednesday morning could not say which shot came first.

As a second day of testimony got underway in the trial of King's classmate, Brandon McInerney, Chief Examiner Ronald O'Halloran demonstrated to jurors how the bullets penetrated King's skull and entered the back of his head.

A lack of gunpowder or smoke residue indicates the shooter was at least 1 1/2 feet away, he said.
Ug. This just makes me sick to my stomach. And not just the horrific details of King's injuries, but also because the defense team made the examiner explain that King was wearing nail polish on both his hands and his feet, a fact they'll no doubt use to paint King as a "sexual aggressor" whose advances  forced McInerney's hand.
Meanwhile, one of the boys' classmates also testified today, and said that McInerney had told him he wanted to "get some guys together and rush [King] and shank him." When asked whether King "chased boys around," the student replied, "No."