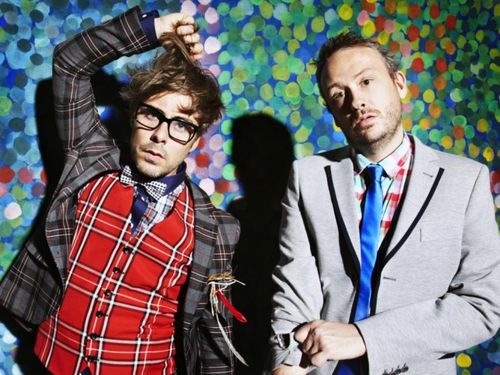 Norman Brannon is a pop critic, musician, and author based in New York City. He presents a weekly music update here on Towleroad and writes regularly at Nervous Acid.  
Follow Norman on Twitter at @nervousacid.
EXTENDED PLAY: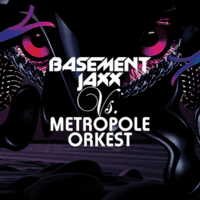 Basement Jaxx Basement Jaxx vs. Metropole Orkest (Atlantic Jaxx)
Basement Jaxx aren't the first electronic artists to go the orchestral route, but they may very well be the first of their kind. While it's true that Carl Craig performed with the Les Siecles Orchestra in 2008, and that the classical imprint Deutsche Grammophon continues to commission artists like Matthew Herbert, Moritz von Oswald, and Ricardo Villalobos to remix original pieces by Dvorák and Ravel, among others, the perception of these artists' strand of electronic music is one that arbitrarily links them to a grand tradition of European music. In fact, Detroit and Berlin's techno scenes have yielded a kind of critical response that surreptitiously implies some sort of heightened artistic merit, and when bands like Radiohead or Depeche Mode align themselves with the style as they often do, credence is added to the notion that techno is "serious music." London's Basement Jaxx — who draw their influences from disco, R&B, and '90s Chicago underground and acid house — have not enjoyed such allusions in their career, but it's not for a lack of depth: Far from the MPC & 303 style of house that inspired them, Felix Buxton and Simon Ratcliffe have produced countless club-sized epics with complex arrangements that demand a minimum ten-piece band for their live shows, and on Basement Jaxx vs. Metropole Orkest, the duo take it one step further, carving out a career retrospective with the help of a 60-piece orchestra and 20-person choir. Metropole Orkest arranger Jules Buckley, who has worked with everyone from Ella Fitzgerald to Antony & the Johnsons, speaks to the compositional value of Basement Jaxx's discography by doing little to alter the original arrangements for developed works like "Good Luck" and "Raindrops" — thereby strengthening the suggestion that this duo's musicality was orchestra-ready from the start. But it's what happens to classic club tracks like "Red Alert" and "Bingo Bango" that reveals an otherwise hidden, or at least sadly under-appreciated truism about Chicago house music: Just because it sounds simple doesn't make it so.
START WITH: "Red Alert" / "Raindrops" / "Good Luck"
Also out today: Antony & The Johnsons — Swanlights EP (Secretly Canadian), Chus & Ceballos — Back on Tracks Vol. 2 (Nervous), Lali Puna — Move On / After All Stop EP (Morr Music), DJ Harvey — Locussolus (International Feel), Sven Väth — The Sound of the Eleventh Season (Cocoon), First Choice — The Best of First Choice (PID)
THE DISPATCH: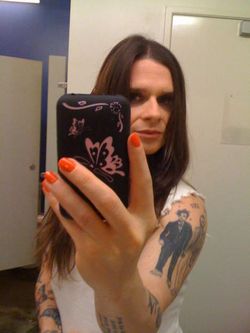 After 20 years as the lead singer for the internationally renown heavy metal act Life Of Agony, Keith Caputo has confirmed that she is currently transitioning and living life as a woman. "I'm a completely different human being," she explained on a recent heavy metal Internet radio program. "I have a very different path in life. I'm not living life as a man anymore." Having recently updated her Twitter handle to "Keith Mina Caputo," the announcement follows a solo album in 2008 that featured images of androgyny, as well as a music video released in December that ostensibly tackles some of the feelings that preceded the transition. Make sure to watch it below.

 Following years of speculation, both Rilo Kiley and New Order have made their splits official. Neither one is particularly amicable: According to guitarist Blake Sennett, Rilo Kiley succumbed to "deception, disloyalty, greed, and things I don't really want to submit myself to," while Peter Hook called New Order "a bunch of fat old men arguing." Bernard Sumner, meanwhile, lays the blame on Hook: "We've spent all our life as an outfit with principles and ideals and what Peter has done goes against everything we've stood for."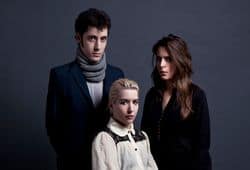 Austra's Katie Stelmanis is quickly becoming one of the most talked-about out musicians working today: Her band recently performed live in the studio for the Guardian, while new reworks of Austra's music have surfaced from MNDR and Kool Thing. Austra's latest remix collection, Sparkle — which also features work by Mark Pistel, Planningtorock, and Steffi — is released next week.

 Adele's 21 has become the biggest selling digital album in U.S. history.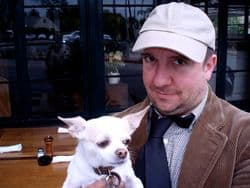 After a stint on the Warner-owned Nonesuch, Stephin Merritt's Magnetic Fields are returning to Merge Records for a new album slated to be released in 2012. In the meantime, Merge will issue a rarities collection called Obscurities in August. A free download of "Forever and a Day" is available from the label now.

 Punk pioneer and musclebear DJ hero Bob Mould put together a playlist of recent rock and electronic picks for SPIN this week. Among them: Toro Y Moi side project Les Sins, the lo-fi retro pop of Dum Dum Girls, and synthpop revivalist Fear of Tigers.

 Here's something disconcerting: In a recent interview, when asked about her future, Lykke Li went suspiciously vague: "Life is different phases, and it's always evolving, so I'll definitely reach another stage in my life and that can bring me to other territories," she said. "Maybe I won't be making the same music, or maybe I won't be making music at all."
THE PLAYLIST:
This week's Rdio playlist was inspired by Basement Jaxx, and more specifically, by the musical style they both drew from and influenced. It's not a geographical thing — there are artists from Chicago, London, San Francisco, New York, Los Angeles, and Seattle here — but more of an aesthetic honed in on by DJs like Derrick Carter and Sneak, both of whom, not coincidentally, make cameos on Basement Jaxx's debut album Remedy. I'd call it a Chicago–influenced house mix, but Derrick Carter might call it "boompty" — a piece of tautological coinage he uses to describe the particular swing of the beat and its unmitigated focus on the bass. I like that word, too.
These tracks span from the last 15 years, with a few coming out of the same time as Basement Jaxx's debut single in the mid-'90s. A few other interesting notes: Solid Groove, who opens the mix, is the proper house pseudonym for future M.I.A. and Beyoncé collaborator Switch. Soul Mekanik are actually acid house vets Danny Spencer and Kelvin Andrews, who were also known as Sure is Pure in the early '90s and went on to write and produce for Robbie Williams. And Derrick Carter himself appears with a much-loved remix of a tweaked out Berlin techno track that became a Chicago house classic under his guidance. The playlist's finale is one of my own personal favorites, and a track I used to play consistently in my past life as a DJ in Chicago and San Francisco: Oil's "The Future" still stands up eleven years after it was first released.

SOUND & VISION:
Keith Caputo — "Got Monsters"
After her coming out as transgender, it seemed only right that we take a belated look at Keith Mina Caputo's "Got Monsters" — an 11-minute clip that examines the internal experience of a conflicted gender identity, and one that we likely didn't realize was so personal when it premiered late last year. In light of Mina's recent announcement, its added resonance is truly powerful.
Teddybears — "Cho-Cha" (feat. Cee-Lo & The B-52s)
Teddybears is the longtime rock project of Swedish producer and songwriter Klas Åhlund, who's work with Robyn, Kylie Minogue, and Ke$ha you are most likely familiar with. On the latest single from Devil's Music, the band teams up with Cee-Lo Green and the B-52s for this summer's stalker anthem — and Fred Schneider never sounded more deliciously sinister.
Big Freedia — "Excuse"
New Orleans bounce queen Big Freedia returns with the second clip from her Scion A/V Presents Big Freedia EP and a super charming video concept that couldn't be more perfect. Basically, it's the best workout ever. 
Take That — "When We Were Young"
The synth-based club aesthetic of last year's Progress takes a backseat to the pleasurable return of pop-rock balladry on Take That's latest single, and it could be a sketch for what's to come: Having cleared out the vaults with this month's Progressed EP, the band have already begun writing for a new album. As for "When We Were Young," it's hard to invoke pathos for a group of guys that became one of the world's biggest bands by slathering jelly all over each other's bodies as teenagers, but this song might do the trick.