Norman Brannon is a pop critic, musician, and author based in New York City. He presents a weekly music update here on Towleroad and writes regularly at Nervous Acid.  
Follow Norman on Twitter at @nervousacid.
EXTENDED PLAY: THE BEST OF 2011 (SO FAR)
We are six months into 2011 which means it's as good a time as any to reflect on the year in music so far. Also, I started writing this column near the beginning of the new year, which makes this an excellent time to review some of those first impressions as well, and more interestingly, to see which new records actually stood the test of time — or at least, the test of as much time as six months allows. It all culminates into this ten-song playlist, which we're calling The Best of 2011 (So Far).
But first: "Best-of" lists of any kind are highly contentious. I know! It's the virtual minefield every music writer must step into, and of course, the shrapnel does fly. So in order to better understand this playlist, I thought I'd uncover some of the process behind putting it together.
For one, I wanted this playlist to be somewhat skewed in favor of subjectivity. There were a lot of great records that, from an objective standpoint, probably deserve kudos — and I'll probably hand those out at the end of the year. But in the midterm, I thought it would be more interesting to focus on records you may not be hearing on the radio or covered by the cast of Glee. In other words, Adele and Lady Gaga actually broke some interesting ground this year, but I'm pretty sure you're familiar with their work by now.
Next, I wanted to focus on songs here, and not full-length albums. This is mostly a practical consideration: I'm making a playlist of songs, so the song should be the thing. But it's also a matter of giving a full-length album more time to mature before ushering anyone into any halls of fame. In the Internet age, we tend to demand instant opinions about works of music that probably deserve greater contemplation — and if you ask me, something is being lost in the process. So instead of adding to that noise, I made a conscious decision to use the individual song as the signal.
Finally, there are two very important songs that didn't make this playlist because of licensing issues, so I will quickly add them here as an addendum to the mix:

CocknBullKid — "CocknBullKid"
CocknBullKid's Adulthood is, for me, the biggest surprise of 2011 so far: Unlike the majority of pop albums I've heard this year, Anita Blay manages to stay on an even, and insanely pleasurable course for its duration — from '60s girl-group soul to modern dancepop and an inkling of indie spirit. (It's fair to say that Kylie Minogue will never drop nonsequitur shout-outs to LCD Soundsystem and Fiery Furnaces.) An opinion that seems to be only strengthening over time, it's my favorite album this year from front-to-back.

Charli XCX — "Stay Away"
Interestingly enough, my favorite single of 2011 (so far) doesn't even have an album or a video attached to it. Frustratingly enough, I can't even find a link for the single on iTunes or Amazon, and the best I can do is send you to the record label — who seem to be selling it on 12" vinyl. But amazingly enough, this song has stayed in the upper reaches of my radar for several months without ever wearing thin or even hinting that, in the future, it will do just that. Charli XCX, a young British teenager born several years after the T'Pau song that "Stay Away" may remind you of, has created a dark and brooding single unlike anything we've heard on the radio since Siouxsie and the Banshees, an independent-woman song free from clichés about paying your own bills and getting some good advice from your mother. If it ever gets a proper release, Charli XCX might finally break Beyoncé's grip on the topic once and for all. A welcome respite, indeed.
Enjoy the mix everyone, and be sure to post your own year-end picks in the comments. We'd love to hear them!
Coming out today: Radiohead — "Little By Little (Caribou Remix)" b/w "Lotus Flower (Jacques Greene Remix)" (XL/Ticket Tape), Brian Eno — Drums Between the Bells (Warp), Coldplay — "Every Teardrop is a Waterfall" (Single) (EMI), Memory Tapes — Player Piano (Carpark), Digitalism — I Love You Dude (Downtown), Teddybears — Devil's Music (Big Beat/WEA)
THE DISPATCH: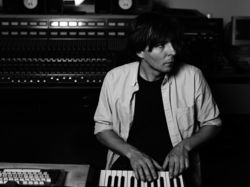 Phoenix are currently working on the much-anticipated follow-up to 2009's excellent Wolfgang Amadeus Phoenix. Very little is known about the project so far, but the band have allowed renown designer and photographer Hedi Slimane into their New York recording studios to document the process for a series of gorgeous black-and-white portraits.

 Annie Lennox, Will.i.am, and Liza Minelli are among the list of stars that needed to be evacuated from a burning hotel in London last week. The hotel played host to the Silver Clef Awards, an annual event which recognizes outstanding contributions to UK music. There were no reported fire-related injuries from the incident.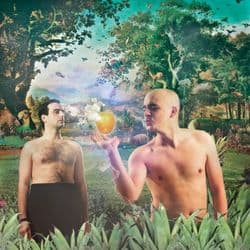 Berlin abstract techno heroes Modeselektor have announced a new album for release in October. Monkeytown will feature two guest appearances from Radiohead's Thom Yorke, who previously worked with the group in 2007 for a terrific single called "The White Flash."

 The options as we know them: Last week, Amy Winehouse's website was either a.) taken over by a group of gay black hackers who love Lil B and aim "to take back the Internet from the white devil," b.) taken over by a prankster pretending to be a group of gay black hackers, or c.) taken over by members of the infamous anti-Scientology crew Anonymous in order to create a fake beef between two crews. A reasonable assessment of the screenshot: Someone, most likely straight, thought "Gay Black Hackers" would make a good Internet meme.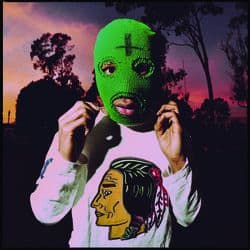 There has been much debate and criticism over the cultural acceptance of Los Angeles-based rap collective Odd Future since their inexplicable surge in popularity last year; the group's shock-lyrics — soaked in violent misogyny and homophobic tropes — have inspired endless arguments about the relationship between art, politics, and free speech. But at this year's Pitchfork Festival, a group called Between Friends — a longstanding nonprofit group "dedicated to breaking the cycle of domestic violence" — are taking the discussion off the web and into the streets: Along with the YWCA, Rape Victims Advocates, and several LGBT groups, the agency will be staging a protest at the festival. Says a spokesperson, "While we don't agree with this, it is their art, and we'd like to offer a counterpoint and continue to help people that are being affected by the violence they describe."

 Well worth watching: Rufus Wainwright teams up with his father — the esteemed Loudon Wainwright — for an effectively soulful rendition of Richard Thompson's "Down Where The Drunkards Roll," while Rufus offers more details about his forthcoming 19-disc career box set.
SOUND & VISION:
Bright Light Bright Light — "Disco Moment"
I'll be the first to admit that when Rod Thomas reinvented himself from acoustic-pop troubador to arpeggiated pop heartthrob, I was a little skeptical. But with "Disco Moment," Thomas perfects the transition with an enviable attention to songcraft that most young men with synthesizers will never achieve. If we needed a male counterpart to Robyn, we may now have one.
The Good Natured — "Skeleton"
Speaking of bright young songwriters, few are more impressive than the Good Natured's Sarah McIntosh, who at only 20, seems to have figured out how to tease out some of the more effective techniques of the trade — prompting the Guardian to dub her a "techno Dido." (I think they were trying to be flattering, but yeah, Ladytron is probably a better reference.) "Skeleton" is the title track from the band's latest EP, out today.
DJ Shadow — "I Gotta Rokk"
The lead single for DJ Shadow's forthcoming The Less You Know, The Better is certainly innovative in its reappropriation of vintage heavy metal samples, but its video is memory lane gold. Seeing '80s guitar hack Michael Angelo with his four-necked guitar again kind of choked me up!
The Sound of Arrows — "M.A.G.I.C."
Sweden's Sound of Arrows originally released "M.A.G.I.C." as a single in 2009, but there's nothing like an incredible new video to warrant a re-release. More of a mini-movie than a music video, the narrative invokes everything from Land of the Lost and Pan's Labyrinth to Where The Wild Things Are and H.R. Pufnstuf. It's not every day that you'll finish watching a promo clip feeling like you just saw a critically-acclaimed foreign film.