Los Angeles Archbishop Jose H. Gomez claims that California's FAIR Education Act, which includes LGBT history in social studies courses, is an attack on the family: "[The law is] dangerous government intrusion into parents' rights [that] amounts to the government rewriting history books based on pressure-group politics." Actually, they're rewriting history to include actual historical events that helped shape our country.

Are Marcus Bachmann and Waiting For Guffman's Corky St. Clair the same person?

Republican presidential candidate Tim Pawlenty actually seems to know quite a bit about Lady Gaga.

Brooklyn Bishop refuses to accept lawmakers who voted for marriage equality: "Bishop DiMarzio has requested that all gifts received from politicians supporting same-sex marriage legislation be refused."

The United States are growing more and more obese, and Mississippi is leading the way. Colorado, meanwhile, is the skinniest state.

Nancy Grace is going to lose her mind: Casey Anthony gets out of jail next Wednesday.

Remarking on New York's marriage equality law, National Catholic Reporter says church's leadership "has lost most of its credibility with the wider culture on matters of sexuality and personal morality, just as it has lost its authority within the Catholic community on the same issues."

Tim Pawlenty aid Vin Weber was forced to apologize after saying the Michele Bachmann has "sex appeal." "I made a mistake that was disrespectful to my friend Congresswoman Bachmann. I've been a Bachmann supporter in her congressional bids and I apologize. I was not speaking on behalf of Governor Pawlenty's campaign but nevertheless, it was inappropriate and I'm sorry," he said.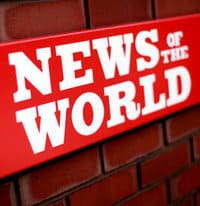 Rupert Murdoch's News of the World will close its doors amidst hacking scandal.

Some thoughts on President Obama sending condolence cards to families of soldiers who take their own lives: "This is a much more compassionate and fair policy, which acknowledges that the service of someone who ends hir own life is no less valuable than the service of someone whose life is taken by an enemy, especially since, in most cases, it's effectively the war that kills them either way."

How long can President Obama ignore medical marijuana?

DOWNLOAD: Buffetlibre's remix of Adele's "Someone Like You."

California officials are warning paparazzi to give Prince William and Princess Duchess Kate plenty of room during their visit to the Golden State.

NASA's final space shuttle flight goes up tomorrow, and, if this Pew poll is any indication, Americans clearly wish there were more on the horizon: "Fifty years after the first American manned space flight, nearly six-in-ten (58%) say it is essential that the United States continue to be a world leader in space exploration; about four-in-ten say this is not essential (38%)."

In other space news, Saturn's storms are gorgeous.

Mariah Carey needed a helping hand getting into the gym. Who doesn't?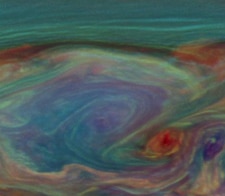 Justin Timberlake tells Elle that his mom once walked in on him in bed with a girl: "I was caught one time. My mom wasn't cool about it. I was too young to be in bed with a girl, so she was upset." Was it Britney?

Lawrence King's former classmates testified that they saw Brandon McInerney shoot the slain student.

Molly Blooms, an Irish pub in Queens, will host a free wedding reception for a same-sex couple that ties the knot under New York's new marriage equality law.

The costume Yvonne Craig wore when she played Batgirl is being auctioned off.

New York City's clerk offices will be open on July 24th, a Sunday, for all of your gay marriage needs.

Gay news site PageOneQ has closed.

San Diego gay bookstore Obelisk damaged in building fire.