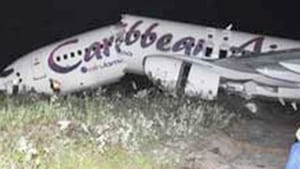 Barack Obama's reelection campaign is currently running a Facebook ad touting his support for the Respect for Marriage Act.

Caribbean Airlines jet from New York crashes during landing in Guyana; luckily there were no fatalities.

Beyond the Rainbow helps LGBT immigrants find friendly spaces in Canada.

The rich and well-heeled gathered to celebrate royal granddaughter Zara Phillips' wedding.

Comedian Bill Maher to closeted socialists: "It gets better:" "Yes, there are millions of people in the world just like you in nice places lie Switzerland and Sweden. They enjoy high standards of living and freedom and they're socialists. Studies show they're happier than we are and that's not surprising because the only difference between American socialism and European socialism is European socialism works."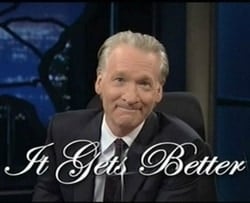 Gay Christian musicians strike balance between love and faith. "It became clear to the record label that my theology was a potential liability … not because I was unique as a same-gender-loving person singing gospel music, but because I was clear about my sexuality and clear about my theological position regarding human sexuality," said gospel singer Yvette Flunder.

Chicago CBS affiliate edits tape to make it appear that a little boy living in a crime-riddled neighborhood says he will own a gun when he gets older. They failed to include the bit where the tot explains he hopes to be a cop.

New York Post tells employees to preserve any documents pertaining to parent company News Corp's ongoing phone hacking scandal. From the company memo: "We are sending this notice not because any recipient has done anything improper or unlawful. However, given what has taken place in London, we believe that taking this step will help to underscore how seriously we are taking this matter."

Minnesota gay marriage supporters hold equality rally in Waite Park.

Former San Francisco mayor Gavin Newsom has been kicked out of that city's Democratic Party after moving to Marin, California.

Conservative radio host says gays are bullies, and should be stopped.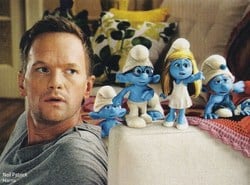 Slain student Lawrence King's mother was banned from the court room after calling her late son's gay-supportive teacher an expletive during alleged murderer Brandon McInerney's trial.

Neil Patrick Harris and Jayma Mays discuss their Smurfs movie.

Rick Perry hasn't yet announced his presidential campaign, but he already has a powerful conservative supporter in Iowa: State Sen. David Johnson.

One-in-four gay and lesbian teens in Massachusetts are homeless.