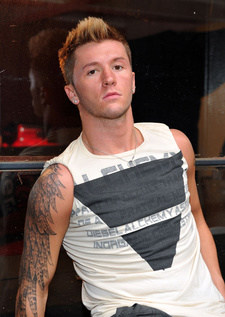 Family Research Council's Tony Perkins versus the Log Cabin Republicans.

LISTEN: Video for Kelly Clarkson's new single, "Let Me Down."

So You Think You Can Dance choreographer Travis Wall discusses the new season, "coming out" on Twitterand his boyfriend, with whom he'll soon star on a reality show.

al-Qaeda is now training its terrorists on how to avoid getting caught up in a "honey trap," the term used for foreign spies posing as beautiful women. The first suggestion? Pray for strength. The second? Pretend you're gay: "The second thing is to find an excuse to get away from her that is realistic and sensible, such as you having a girlfriend for the past few years and you are loyal to her or you are ­homosexual."

In related news, terrorists reportedly want implant bombs in their bodies to bypass airport security. Remember when flying wasn't scary?

What would a royal Canadian tour be without a bit of hockey?

Here's what Michele Bachmann had to say about nefarious "ex-gay" group Love Won Out in 2004: "I know that Love Won Out will present the truth about homosexuality and present it in a compassionate and loving manner."

The 2018 Winter Olympics will be held in Pyeongchang, South Korea.

If you're a New Yorker and want to be married on the first day same-sex marriages are legal, head to Binghamton.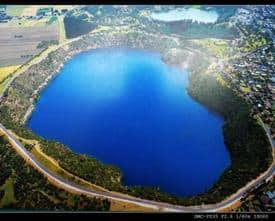 Southern Australia's volcanoes, including Mount Gambier, are "overdue" for explosions.

Women politicians are breaking glass ceilings, yes, but the Barbara Lee Family Foundation tells me that voters still treat them differently than men.

How to spend $1 million at Tiffany & Co.

As quixotic presidential candidate Herman Cain's campaign falls apart, his staffers are resorting to childish, discriminatory infighting, including calling each other gay.

Is "ex-gay" leader Alan Chambers proof that LGBT people can "turn straight?" No, of course not, because there is no such thing as an "ex-gay," but that doesn't stop conservative publication Charisma from saying that it does.

Mitt Romney raised $18.25 million for his presidential campaign last quarter, putting him way ahead of the GOP pack.

Natalie Portman has reportedly named her son Alef, the Hebrew word for "leader."

Scottish LGBT activists are rallying to stop homophobic businessman Brian Souter from being knighted: "The 'Withdraw Brian Souter's Knighthood' campaign is calling for this knighthood to be retracted in support of the people who suffer from homophobic or transphobic bullying and harassment, and to send a clear message to homophobes that this kind of behaviour should no longer be overlooked when awarding British citizens this high honour."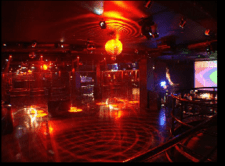 DC gay club Apex has closed its doors after nearly three decades.

Nancy Grace pulled no punches in her reaction to the Casey Anthony verdict, saying, "The Devil dances tonight." It seems like a joke, but it's not.

Opposition to marriage equality has waned a bit in Virginia, but the "nays" still have it.

Three words: Jon. Hamm. Beard. 'Nuff said.