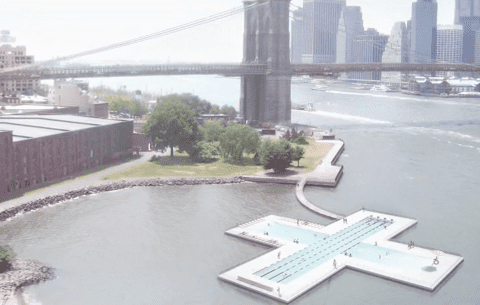 New Yorkers, how many times, on a hot summer day, do you look out at the East River and think, "Hell, I wish I could just dive right in?" But then you realize, "Ug, that's a cess pool!"
Well, the team at + (Plus) Pool hope to change all that by constructing and maintaining a floating pool that filters New York river water into a public pool for all ages.
The team has put their pitch on small business-funding site Kickstarter, and have already raised about $38,000, although still need a bit more dough.
Even if you can't donate, watch their pitch video and dream about how wonderful it would be to escape the gritty city's heat.
Watch the +Pool pitch, AFTER THE JUMP…