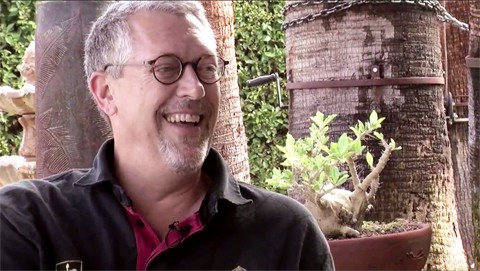 Before we even started the Story Tour, I received a donation along with a message from today's storyteller, John, insisting that we make a stop in Palm Springs. We were still in the planning stages of the Tour and John really wanted us to visit and collect some stories. We figured what the heck, if someone has a story to share, that's what we're here for so Palm Springs, here we come. After hearing John's sweet story, I'm sure glad we did.
Watch, AFTER THE JUMP…

Nathan Manske and Marquise Lee embarked on a 4 month, 50 state tour of the United States collecting stories for their I'm From Driftwood site. We'll be sharing some of the stories they collected along with some of the insight into what they saw. They're still encouraging people to submit their written stories via IFD. You can follow IFD on Facebook, Twitter and YouTube.
CHECK OUT OUR RECENT LGBT STORIES…
A Man's Journey Into – and Out of – 'Ex-Gay' Therapy[tr]
Gay Teen Saved by Lesbian Teacher, Outed, Excommunicated by Church [tr]
Boston College Professor Nearly Outed in Uganda, Comes Out in Ghana [tr]
Inclusion Activist Organizes Protest Against Kansas City Pride [tr]
Serbian Exchange Student Remembers Tough and Unwelcoming Life Back Home [tr]