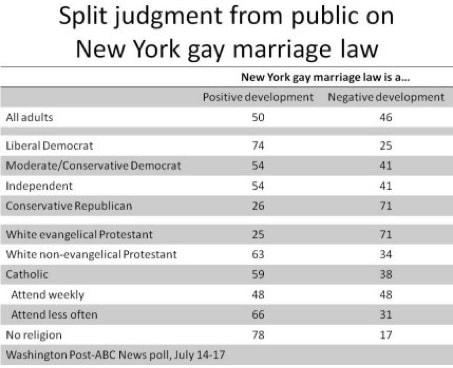 A new Washington-Post/ABC poll on how Americans view New York's marriage equality law finds a split public, though leaning more toward the favorable.
The demographic breakdown of the poll reveals fairly predictable outcomes for each of the demos polled.
Republicans broadly reject the law by a 2 to 1 margin, but alignment with the tea party movement complicates political calculations concerning the issue. More than seven in 10 Republicans who support the tea party movement view the New York law as a negative development. But that slides to just 45 percent of non-tea party Republicans who reject the law, while half react positively.
The WaPo has a more detailed discussion of the breakdown.