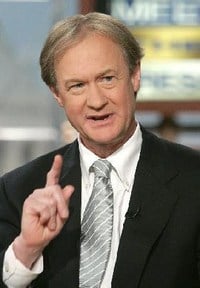 Rhode Island Governor Lincoln Chafee today signed his state's recently passed civil unions legislation into law.
Though the governor said that civil unions are still insufficient when compared to full marriage rights, the new law "brings tangible rights and benefits to thousands of Rhode Islanders."
He continued, "[the law] provides a foundation from which we will continue to fight for full marriage equality."
With Chafee's signature, Rhode Island becomes the fifth state in the nation to support civil unions.
Neighboring states Connecticut and Massachusetts, as well as nearby Vermont and New Hampshire, allow full marriage for same-sex couples, leaving Rhode Island a bit of the odd man out in New England.
But not as odd as Maine, where LGBT activists are pushing for a new marriage initiative.