With gay marriage now legal in New York State, businesses and their employees are wondering how to move forward on dollars and cents.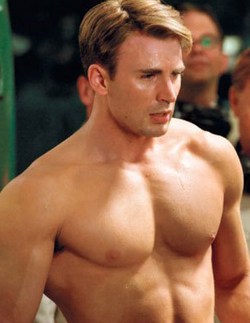 Death penalty dead in Illinois: "The fate of executions in the state was sealed in March when Democratic Gov. Pat Quinn signed legislation ending the death penalty, following years of stories of men sentenced to death for crimes they did not commit and families of murder victims angrily demanding their loved ones' killers pay with their own lives."

Singer Aaron Carter denies a report claiming Michael Jackson plied him with wine and cocaine when he was 15-years old.

Summer of the Hunk.

Citing "irreconcilable differences," Maria Shriver has officially filed for divorce from Arnold Schwarzenegger. This, of course, is not surprising.

Peer pressure can lead to false memories. From 'Science' magazine: "We examined how socially induced memory errors are generated in the brain by studying the memory of individuals exposed to recollections of others. Participants exhibited a strong tendency to conform to erroneous recollections of the group, producing both long-lasting and temporary errors, even when their initial memory was strong and accurate."

Bradley Cooper loves cuddling with cubs. Tiger cubs, that is…

Maybe you've seen this, maybe you haven't — either way, this woman speaks the truth. [Possibly NSFW.]

Remember when Congressional Republicans were obsessed with fighting marriage equality? Well, now they're moving away from the contentious issue. "When you got the highest unemployment, highest foreclosures and highest bankruptcy, social issues right now take a back seat to putting food on the table," said freshman Republican Senator Dean Heller of Nevada.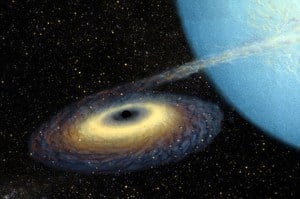 Federal and justice department officials said that California's Tehachapi Unified School District failed to properly protect 13-year old gay student Seth Walsh, who killed himself after enduring homophobic bullying.
 


Scientists have finally pinned down famous black hole Cygnus X-1's location: 6,000 light years away.

Michele Bachmann has gone eerily silent on LGBT politics, once a cornerstone of her political platform.

Equality California remains adamant that they could build support for a 2012 ballot measure repealing Proposition 8, which forbids same-sex marriage. Said activist Kate Kendall to Rex Wockner: "There is clearly a momentum shift. But our poll numbers of likely voters have to be in high 50%. And we need to see a much more engaged base. But surely New York helps re-open the conversation."

VIDEO: Tibetan bowl levitates water.