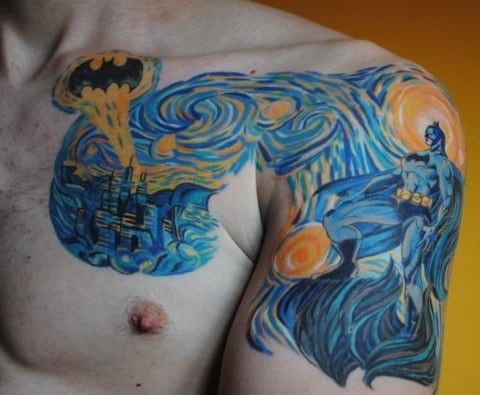 Tattoos are hot. They're even hotter when they involve superheroes.
So, when are superhero tattoos hottest? When they merge Batman perched above Gotham City with Vincent Van Gogh's famous 'The Starry Night' painting from 1889, as in the image above.
If I met this man, I would melt faster than Clayface on a hot day.