Canada Opposition Leader and LGBT advocate Jack Layton dies at 61.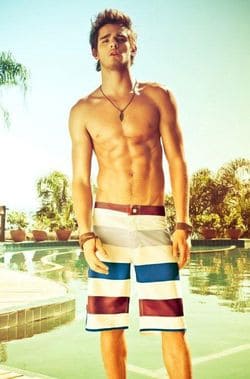 If anyone can sell clothing made by Coca-Cola, Marlon Teixeira can.

VIDEO: Ryan Gosling breaks up NYC street fight.

"Revolutionary" treatment for deadliest form of skin cancer approved. "Researchers say the developments make this an exciting time for those who see the possibility for controlling a disease that today is diagnosed in about 68,000 Americans annually and kills more than 8,700 people in this country each year."

Ricky Martin and boyfriend Carlos Gonzalez in Sardinia.

FED UP: Rick Perry distances himself from book he published months ago.

Details on James Franco's Oz: The Great and Powerful revealed: "Concept art included several images of the lush, emerald green hills of Oz, with the yellow–but not always bricked–road winding it's way throughout. The impossible geography of Oz showed through as well, with arching rock formations seemingly miles long and a mountain shaped like an elephant. Pictures of the Emerald City showcased an art deco influence. The image that appeared to be production stills featured James Franco's character (Oz) looking bewildered in front of a frightening forest."

David Beckham plays with new teammate, and himself.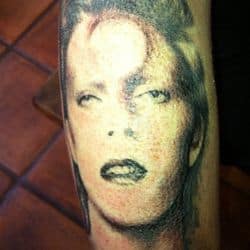 Boy George sleeps with David Bowie…tattoo.

Radioactive: Marina and the Diamonds venture into dance pop territory with new single.

Outserve co-director 'JD Smith' on his 'Don't Ask, Don't Tell' life: "On Sept. 20, when DADT officially ends, my integrity and the integrity of thousands of other gay and lesbian military members will begin to be restored. The years I lost lying to my friends, family, and co-workers will begin to be repaired….America will realize the pain this policy caused to the very people that are fighting for their freedoms."

Marc Jacobs to succeed John Galliano at Dior?

Anderson Cooper returns firehouse to its original beauty.

Loch Ness searched after reported crash of mysterious blue object.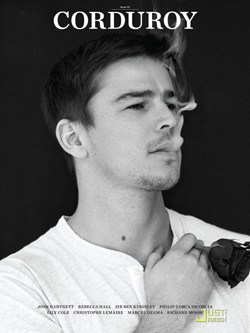 Josh Hartnett: he smokes roses.

Shepard Fairey assaulted in Denmark: "Fairey claims the men called him 'Obama illuminati' and ordered him to 'go back to America'."

Ellen DeGeneres announces new vegan website.

Bill Clinton's life as a vegan: "He's dropped more than 20 pounds, and he says he's healthier than ever. His dramatic dietary transformation took almost two decades and came about only after a pair of heart procedures and some advice from a trusted doctor."

Tim Hardaway campaigns against recall of pro-gay politicians in El Paso: "The group opposing a recall of El Paso Mayor John Cook and two city representatives for their support of partner benefits for city employees got an endorsement Thursday from an unlikely source: former University of Texas at El Paso superstar and NBA All-Star Tim Hardaway…The message of Thursday's news conference, held by El Paso's 'No Recall Group,' was to try to provoke a change of heart for those who oppose health benefits for gay and unmarried partners of city employees. It was clear that Hardaway has had a 'change of heart' of his own."