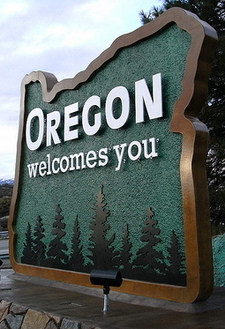 Oregon's Statesman Journal reported yesterday that Basic Rights Oregon, that state's largest LGBT organization, was ready to launch a ballot initiative for same-sex marriage.
BRO's leader, Jeana Frazzini, says the paper jumped the gun:
An article by the Salem Statesman Journal inadvertently implied that Basic Rights Oregon has already decided to gather signatures for a 2012 ballot measure, while in fact we do not expect to make this decision until later this year.

In the meantime, we continue our work to educate the public about why civil marriage matters to caring and committed same-sex couples.

Last year, we launched this education campaign to engage Oregonians in conversations in person, on social media and on TV.
Frazzini asks that anyone interested in helping their efforts visit their affiliated site, Love. Commitment. Marriage.