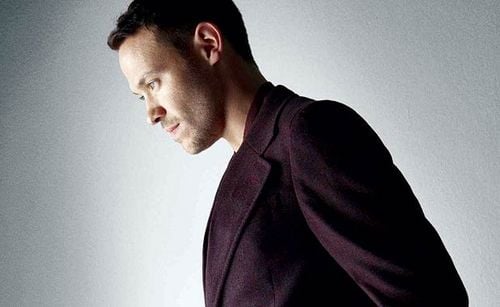 Norman Brannon is a pop critic, musician, and author based in New York City. He presents a weekly music update here on Towleroad and writes regularly at Nervous Acid.  
Follow Norman on Twitter at @nervousacid.
EXTENDED PLAY:
He's still largely anonymous in America, but after selling more than 8 million albums everywhere else in the world — and celebrating this achievement with 2009's excellent The Hits compilation — now seems as a good a time as any for Will Young to rock the boat. On his fifth studio effort, Echoes, the out gay pop star has done just that: For one thing, hiring electropop maestro Richard X to helm production duties for the entire album was a bold move — not only because Richard X has never produced an entire full-length album for an artist of this size before, but because Young's sole experience with making electronic music before this album was a one-song collaboration with Groove Armada. And perhaps therein lies the genius. Echoes is the sound of a clean slate and the reintroduction to a Will Young that sounds more inspired than we've ever heard him. Opener (and lead single) "Jealousy" is a solid barometer for the album's tone, managing to convey sorrow through all of the musical signifiers we associate with euphoria, while the electro-disco "Runaway" showcases Young's soulful vocal chops utilizing an entirely fresh palette. But it's "Come On" that, by track 2, perfectly fuses past and present — retaining Young's classic sensibility, although trading in the stadium-sized string sections for synths. It's far too early to make any predictions, but this far into 2011, track for track in its entirety, I have yet to hear a more exciting and cohesive commercial pop album. Echoes will be called a reinvention, but it's actually just insanely good.
THE DISPATCH: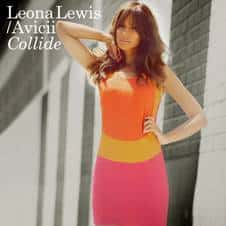 Eager to get her new single out — or just conceding to the fact that they did pretty much steal someone else's song — Leona Lewis (alongside label head Simon Cowell) have resolved their legal dispute with 22-year-old Swedish producer Avicii over "Collide," the lead single from Lewis' forthcoming third album. Complete details of the agreement have not been disclosed, but only a few days after leaving court new artwork for the single emerged, crediting the song to "Leona Lewis/Avicii." No word on whether or not Ministry of Sound still plans to release "Fade Into Darkness," the original Avicii composition at the center of this dispute.

 Have James Blake and Bon Iver teamed up to form a new band? According to Blake's Twitter feed, the duo has planned something for tomorrow, August 24, under the name Fall Creek Boys Choir.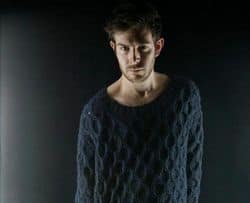 If you haven't heard Bright Light Bright Light yet, make it a priority: the London-based electropop songwriter recently released the impeccable "Disco Moment" as lead single for his forthcoming debut, and this week, he whipped up a DJ mix for BUTT magazine, who also get down to some need-to-know facts — like, "Have you ever had sex in the toilets?" — for a concise Q&A.

 New York's Tayisha Busay have been fixtures in the city's indie dance and queer nightlife scene for some time now, but with the release of their forthcoming debut album, Focus/Virus, the trio are finally poised to hit the national stage. "Focus" is the first taste from the album, and it's a stunner that draws from vintage Kraftwerk and early New York proto-freestyle along the lines of Dominatrix. Stream it now from Soundcloud, and expect to hear much more from Tayisha Busay later this year.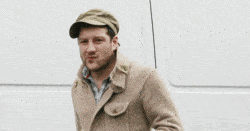 Last year's winner of the UK X Factor, Matt Cardle, has announced an October 17 release date for his debut album, Letters, which includes lead single "Run For Your Life," written by current X Factor judge and Take That mainman Gary Barlow. "We had 99% of the album finished, then the track came through from Gary," Cardle says. "I was nearly in tears recording the vocals."

 When it comes to battling biopics, Truman Capote has nothing on the late, lamented Jeff Buckley. There are three films about the highly influential singer currently in production, including Greetings from Tim Buckley (starring Penn Badgley as Jeff), A Pure Drop (directed by Australian auteur Brendan Fletcher), and an as-yet-unnamed production helmed by Ridley Scott's son, Jake — the only one to earn its blessings from the Buckley estate.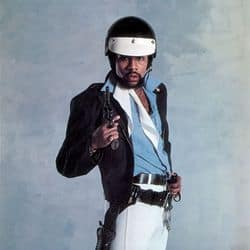 Victor Willis — better known as the original cop in the Village People — is suing someone again this week, but this time, he might actually make history! Citing a federal copyright provision that allows songwriters to regain control of registered titles beginning in 1978, Willis filed papers to regain control of his share of songs like "Y.M.C.A.," "In The Navy," and "Go West," which continue to accumulate millions of dollars annually. The companies currently holding the copyrights, of course, are fighting the claim, calling Willis an "adapter of French songs" that are not subject to U.S. law. But Willis' legal counsel counters this claim with a compelling challenge: "I dare you to go to Paris and find a Y.M.C.A."
COMING OUT: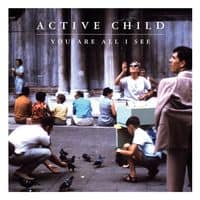 Pat Grossi is a a true postmodernist — which is to say that on You Are All I See, his debut album as Active Child, there is no one dominant narrative, but a string of coexisting, albeit seemingly divergent ideas. It's not that classical harp, '80s synthpop, and slow-jam R&B are incapable of getting along, but more that before Grossi, no one ever put them in the same room. The end result is chilling at times — with Grossi's inimitable choir-like falsetto grimly anchoring standouts like "Way Too Fast" and the title track — but when the lights go down on "Playing House," it's like moving out of the church and into the bedroom. Throughout decades of rock 'n' roll history, there's still nothing like unexpected sex.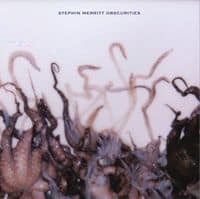 Obscurities is the latest release by acclaimed (and out) singer-songwriter Stephin Merritt, and if you're interested in tracing artistic trajectories, this 14-song collection will come in handy: Assembling the many compilation appearances, outtakes, and previously unreleased material that led up to the release of Magnetic Fields' universally loved — and impossibly epic — 69 Love Songs boxset, Obscurities reassesses what it means to be a castoff. In less capable hands, songs like "I Don't Believe You" and "Take Ecstasy With Me" could be centerpieces for a "proper" album.
Also out today: Various Artists — Muppets: The Green Album (Walt Disney), Stephen Malkmus & The Jicks — Mirror Traffic (Matador), CSS — La Liberación (Fontana), Goldie — Fabriclive 58 (Fabric), Austra — Sparkle EP (Domino)
SOUND & VISION:
Mirror Mirror — "Interiors"
I missed this one when it came out earlier this month, so let's correct that wrong right now: From their second album Interiors, due out next week, New York's Mirror Mirror make atmospheric neo-psych with a gentle gothic touch — a perfect backdrop, then, for this noir-inspired clip starring Rumi Missabu, one of the final survivors from San Francisco's legendary drag collective The Cockettes. Seriously, it's a work of art.
Snow Patrol — "Called Out In The Dark"
They came into mainstream prominence as the Scottish answer to Coldplay, so skeptics might be quick to call foul on the disco-fused lead single from Snow Patrol's forthcoming sixth album — as if they were riding trends or something. But if Gary Lightbody proves anything on "Called Out In The Dark," it's that he knows a little something about club music: Years before Snow Patrol, Lightbody was a house music DJ and even wrote a song for UK house stalwarts Freeform Five. The authenticity — and playfulness — on his band's latest single shows.
Chromeo — "When The Night Falls" (feat. Solange Knowles)
Fresh from her collaboration with Rewards for the DFA label, Beyoncé's little sister moves further down the indie-dance rabbithole with a cameo on the latest single by French Canadian electro-funk duo Chromeo. "When The Night Falls" is the fourth single from Business Casual, but the first to feature a street gang of angry pregnant women.
Matt & Kim, Andrew WK & Soulja Boy — "I'm A Goner"
This week's unlikely collaboration: Brooklyn's cutest power pop duo Matt & Kim team up with the frequently bloody Andrew WK and Atlanta rap prodigy-cum-whipping post Soulja Boy for "I'm A Goner." The surprisingly successful song is available as a free download now, and its video reestablishes Matt & Kim's lock on feel-good filmmaking — even if everyone in the clip is technically dead. It's like "Thriller" for hipsters.