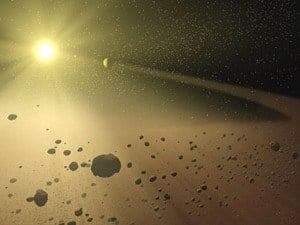 Openly gay CNN reporter Don Lemon discusses his college years: "I did crazy things. I drank a lot and didn't study. I wasn't a bad kid, but I had issues, including the fact that I was gay and didn't tell people."

This is good news: "A transgender woman who went to the Department of Motor Vehicles in San Francisco to record her sex change – and then got a letter from a DMV clerk saying homosexual acts were "an abomination that leads to hell" – will receive a $55,000 legal settlement…"

The European Space Agency may launch an "impactor" satellite to see if humans can destroy an asteroid headed toward earth. No word on whether Armageddon star Bruce Willis will be asked to participate.

Thoughts on The Help: "…The problem at the heart of works like The Help that blossoms into myriad other problems—the centering of white women in a story that is supposed to be about women of color, the positioning of white women as saviors who give WoC voice."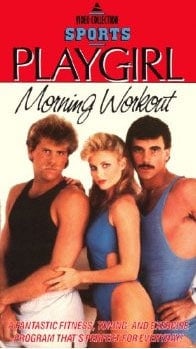 Chicago Black Gay Men's Caucus responds to CDC data that young men of color are contracting HIV at a higher rate than any other group.

Why is radio host Rush Limbaugh asking about President Obama's ex-girlfriends?

GOProud leader Chris Barron defends Michele Bachmann with vaguely homophobic tweet: "If Bachmann is responsible for bullying in her district, is Pelosi responsible for STDS in her district? Just wondering."

Maine Secretary of State Charlie Summers signs off on signature-gathering campaign to put same-sex marriage vote on 2012 ballot.

Circa 1985, the Playgirl morning workout.

Newt Gingrich is taking his presidential campaign to Hawaii. Forget being king, it's good to be a candidate.

An anonymous "source" claims Real Housewives of Beverly Hills star Russell Armstrong killed himself because his secret gay life was about to be exposed. Let's be clear about something here: while there may be many factors at play when people commit suicide, the one constant is treatable mental illness. Turning this tragedy into a scandal is not only repulsive, it's irresponsible.

North Carolina House Speaker Thom Tillis says he expects to see a gay marriage ban on the 2012 ballot there.

Abercrombie & Fitch would rather Jersey Shore star The Situation not wear their clothes: "We are deeply concerned that Mr. Sorrentino's association with our brand could cause significant damage to our image. We understand that the show is for entertainment purposes, but believe this association is contrary to the aspirational nature of our brand, and may be distressing to many of our fans."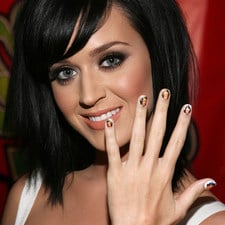 Florida teen arrested for allegedly plotting bomb attack at his school: "Police said Jared Cano, 17, planned to lay a device at Freedom High School in north Tampa and detonate it as students began the new school year. Fuel, shrapnel, plastic tubing and timing and fusing devices were found at his home, a police chief said."

Actress Zoe Saldana says she was a "feminine tomboy:" "I had my plastic swords, my ninja stars, but I still wore lipstick."

Wow. Just wow: Katy Perry has officially matched Michael Jackson's record by having five 'Billboard Hot 100' number one singles from the same album.

Anti-gay groups off the hook after the Minnesota Campaign Finance and Public Disclosure Board dismissed Common Cause Minnesota's complaint that National Organization for Marriage and the Minnesota Family Council failed to report collaborative ad buys last year.

Linda Hogan suggests ex-husband Hulk Hogan had an affair with fellow wrestler Brutus Beefcake.