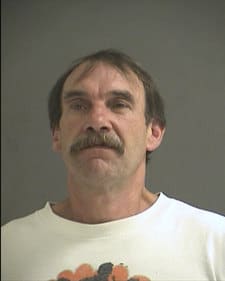 Cops in Aloha, Oregon, are currently investigating allegations that this charming-looking man, Robert Bosket, forced his way into a gay couple's home and attacked one of them.
Investigators say Robert Bosket attacked the couple in their home in the 2900 block of Southwest 187th Street.

Dave Christensen told Fox 12 he and his partner were at home Tuesday night when Bosket knocked on their front door..

"He pushed the door open, hit me in the chest and knocked me backwards onto the stairs.  He was on top of me, strangling me," said Christensen.

Christensen said the attack went on for about 10 minutes. He said Bosket repeatedly shouted gay slurs at him.
Bosket has already been arraigned for burglary, and now a grand jury will examine the case to see whether he should also face hate crime charges.