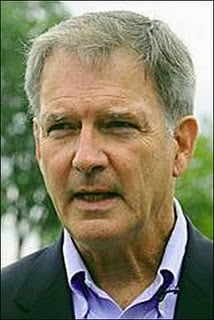 After waiting for New York State to legalize gay marriage, Democratic Rep. Bill Owens now says he supports the repeal of the Defense of Marriage Act that prohibits federal recognition of same-sex marriage.
"I indicated I would not become a co-sponsor until New York took action," said Owens, who represents the Empire State's 23rd Congressional district. "Once they did that, I felt I had an obligation to the citizens in the state to make sure they weren't adversely impeded by federal law."
Owens continued, "I think that people should have the freedom to make those kinds of decisions."
Though he admits he still has some "concerns" about legalizing gay marriage, the issue comes down to states' rights: "I feel very strongly that the whole definition of marriage is something that is left up to the states. You could have something like New York allowing gay marriage and New Jersey not (allowing it). And I'm perfectly okay with that."
Sure, it's not a ringing endorsement for equality, but it's a step in the right direction.