Norman Brannon is a pop critic, musician, and author based in New York City. He presents a weekly music update here on Towleroad and writes regularly at Nervous Acid.  
Follow Norman on Twitter at @nervousacid.
EXTENDED PLAY: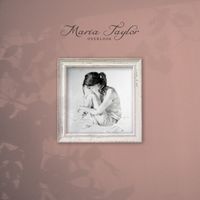 Maria Taylor Overlook (Saddle Creek)
Sometimes, it feels like Maria Taylor is only one iPod commercial away from being a critical darling like, say, Feist — another artist whose associations and so-called indie cred, however great, still pale in relevance to her ability to cancel any self-contradictory doubts about the notion of making noncommercial pop music. For Taylor, these early associations helped — she's guested on songs for Moby, and played host on her own albums to artists like Bright Eyes' Conor Oberst and R.E.M.'s Michael Stipe — but they never dominated her exceptional identity as a singer and songwriter; even the Prozac–twee of her debut read more like a native roar. For her fourth proper solo album, Overlook, Taylor shows her roots: Recorded in her native Birmingham, Alabama, most of the refined, modern flourishes of her prior work are shed in exchange for an elegantly unkempt approach, resulting in a spiky, but liberated album. The contrast in medium is startling at times — "Matador," for example, teeters on anxious Southern folk before being instantly transformed by its pristinely melodic chorus — but its the endgame cohesion you'll remember. Overlook is an album about impermanence and interconnectedness, and its jagged, but intuitive listening experience ultimately speaks to these ideas in its form and essence.
Also out today: Azari & III — Azari & III (Modular), Braid — Closer to Closed EP (Polyvinyl), Various Artists — Kompakt Total 12 (Kompakt), Nick Heyward — The Apple Bed: Expanded Edition (Cherry Red), R.E.M. — Songs for a Green World: The Classic 1989 Broadcast (Zoom/EU)
THE DISPATCH: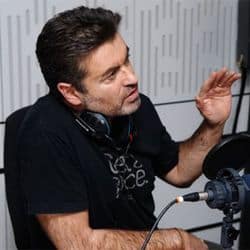 New details have emerged about George Michael's currently-in-production dance record. "For this album I'm going to be working with either gay or gay-friendly artists, and it'll be a mixture of tracks sung by me and others by young gay artists — possibly unknown ones," he told the NME. "I'll be 48 when the album comes out, but I have to say that gay men's relationship with dance music probably doesn't end at the same time as straight people's does."

 Out alt-rock pioneer Bob Mould recently appeared on NPR's The Sound of Young America to discuss his new memoir, See A Little Light: The Trail of Rage and Melody, and thanks in part to the show's also out guest host (and former MTV VJ) Dave Holmes, Mould manages to talk openly about being a gay punk in the 1980s, coming out in 1994, and the compartmentalization of sexuality from art. It's an insightful listen.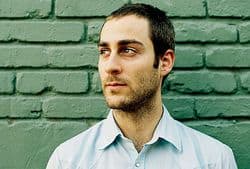 This week's essential streaming audio: "When I Start (To Break It All Down)" is the first track from Erasure's long-awaited comeback, Tomorrow's World. The debut single from Feist's upcoming Medals is called "How Come You Never Go There." Chicago singer-songwriter Owen has premiered the first taste from Ghost Town, called "I Believe." And the debut full-length by Los Angeles wunderkind Active Child, You Are All I See, due out next week, is streaming on Soundcloud now.

 Coldplay have revealed both the title and artwork for their forthcoming fifth album: Mylo Xyloto will be released in America on October 25, preceded by a second single, "Paradise," due in September.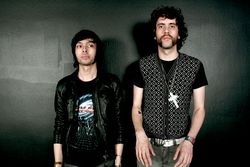 French electro favorites Justice have announced October 25 as the release date for their anticipated second album Audio, Video, Disco. The preemptive warnings that this album will be a far different affair from their debut, however, are coming in loud and clear: "We are constantly influenced by millions of things," says Xavier de Rosnay, "and it's true that sometimes we would finish something and think it sounded very much like the Eagles."

 Earlier this week it was reported that Amy Winehouse's London home had been robbed, with a "former acquaintance" being accused of taking an array of the late singer's personal belongings including unreleased music and lyric books.

Ann Kirsten Kennis is the model whose 1980s fashion polaroid graced the cover of Vampire Weekend's Contra — a distinction that got ugly when sued the band, their label, and photographer Tod Brody after realizing her face had been wheat-pasted all over the world without her permission. This week, Kennis asked a Los Angeles federal court to dismiss the case, after arriving at an undisclosed settlement with Vampire Weekend and XL Recordings. A countersuit filed by Brody has yet to be dismissed.

 The ever enigmatic Sigur Rós released a video this week for Inni — without actually explaining what the hell Inni was. It took a few days, but now we know: Inni is a film about Sigur Rós by director Vincent Morrisset — most recently noted for his work on Miroir Noir, a documentary about Arcade Fire. Inni will premiere next month at Venice Days, an offshoot of the Venice Film Festival.
THE DOWNLOAD:
DOWNLOAD | Miguel Migs "Everybody" (featuring Evelyn "Champagne" King)
Deep house fans will no doubt recognize Miguel Migs as a key player in his native San Francisco house scene and beyond, but with his forthcoming artist album, Outside the Skyline, the producer establishes a clear case for himself as a songwriter and genre-polymath. Everyone from Bebel Gilberto and Meshell Ndegeocello to longtime vocal partner Lisa Shaw make appearances, and on lead single "Everybody," legendary R&B singer Evelyn "Champagne" King lends her still on-point voice for a dose of truly authentic 21st Century disco. A remix package is currently available on iTunes, and Outside the Skyline will get its release on September 20.
SOUND & VISION:
Sugababes — "Freedom"
The lead single from Sugababes' forthcoming eighth album is leaps and bounds more progressive than anything from the massively disappointing Sweet 7, but it still falls short from some of the smarter and more leftfield singles that defined their career. Still, "Freedom" promises a more pleasurable direction than its dull, Euro-dance predecessor: Produced by The Invisible Men — featuring former Xenomania songwriter Jon Shave — it's a thoroughly modern pop single, mandatory dubstep interlude included.
Memoryhouse — "Quiet America"
Quite simply, you will hear no ambient pop song more gorgeous than the latest single by Memoryhouse this month. "Quiet America" is a new song added to the newly reissued The Years EP, due out September 13 on Sub Pop. People started using the term "widescreen" to describe music because of songs like this one.
The National — "Exile, Vilify"
Nothing says morose like a despondent sock puppet, and this might be the reason why filmmaker and musician C.F. Meister took first-place in a music video contest for The National's newest single "Exile, Vilify" — their exclusive contribution to the videogame Portal 2. Seriously though, the sock puppet is killing me.
Simian Mobile Disco — "Gizzard"
UK tech-house duo Simian Mobile Disco have been steering away from their more commercial electro fare lately, choosing instead to focus on a slew of underground techno and minimal tracks for their own Delicatessen club night and Delicacies label imprint. "Gizzard" is the latest single to emerge from the series — a deep and steady heads-down club tune that successfully swaps pop hooks for hypnotic pulse.