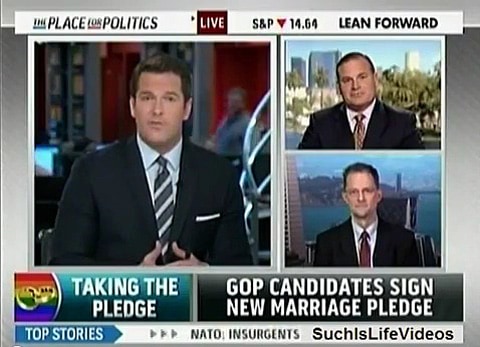 Thomas Roberts asks NOM's Brian Brown why there is nothing in NOM's marriage pledge, signed by Michele Bachmann, Rick Santorum, Mitt Romney, and now, Tim Pawlenty, to prevent divorce?
Roberts also asks Brown why he thinks gay and lesbian people deserve less rights than he does.
John Lewis of Marriage Equality USA also joins Roberts to discuss NOM's anti-gay pledge and the growing support for marriage equality.
Watch, AFTER THE JUMP…
(thanks to dave evans for the clip!)