Sarah Jessica Parker's new comedy is called I DON'T KNOW HOW SHE DOES IT. The title is so star-flattering and boastful that you can almost visualize the improbable super star handling kindling and matches and gasoline and maybe a rope to tie her to a stake with directly to her army of haters. Is she a secret masochist? The title alone is surely enough to piss them off. I haven't yet seen it but, as with Madonna and other polarizing divas, you have to carefully parse response and reviews and immediately eliminate all opinions from people who will always have it in for that particular goddess. 
BONUS SCENES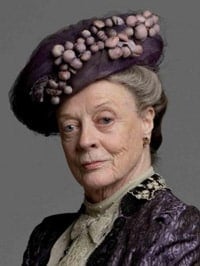 The Emmy Awards are Sunday night! And Downton Abbey, Mildred Pierce's only real competition for Best MiniSeries, is returning soon. Will you be watching? I'll be liveblogging and tweeting the awards and I'm rooting for that absolutely addictive series. Any fans of Downton Abbey in the house? It's so  entertaining that you barely mind that the gay character is so irredeemably evil. OMG Blog has the trailer for Season 2 and The Awl hilariously teaches you how to make a dowager hat should you ever dream of dressing up as Maggie Smith for your next costume party. 

Here's a fine interview with the director of Shame, the sex addiction drama starring Michael Fassbender that's been setting festivals on fire. The film will open later this year… we're guessing NC-17 given its explicit nature.

And since it's Auteur Season here's an interview with the great Pedro Almodóvar on his work, his legendary relationships with his actress muses, and his new film The Skin I Live In with Antonio Banderas.

Are you excited for the Newsies musical that's coming to the stage? Didn't you love it when Christian Bale sang that "Santa Fe" number? Swoon. Let's hope someone great got that role.

Ugh. Doesn't Ryan Gosling read his rave reviews? Why does he keep threatening to quit movies? He says he won't make movies once he's making babies. Would it be improper to suggest sterilization? The movies need him!