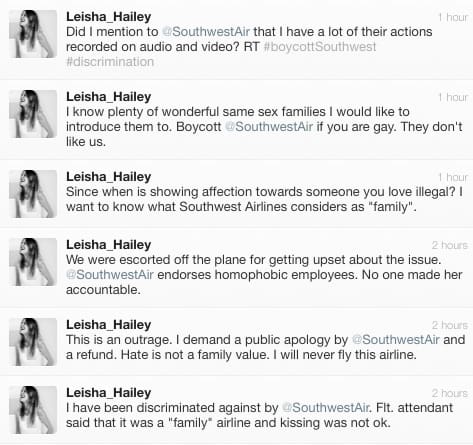 Musician and L Word actress Leisha Hailey claimed in a series of angry tweets today that she was kicked off a Southwest Airlines flight for kissing her partner.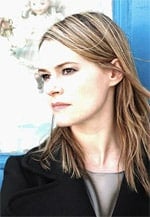 Wrote Hailey:
"I have been discriminated against by Southwest Air. Flt. attendant said that it was a 'family' airline and kissing was not ok…This is an outrage. I demand a public apology by @SouthwestAir and a refund. Hate is not a family value. I will never fly this airline….We were escorted off the plane for getting upset about the issue. @SouthwestAir endorses homophobic employees. No one made her accountable. Since when is showing affection towards someone you love illegal? I want to know what Southwest Airlines considers as 'family'."
Hailey also reported that she had recorded evidence of the incident.
UPDATE: Southwest released a statement on the incident, saying that Hailey's removal was due to customer complaints of excessive behavior, though they don't specify the behavior in the statement.
Initial reports indicate that we received several passenger complaints characterizing the behavior as excessive. Our crew, responsible for the comfort of all Customers on board, approached the passengers based solely on behavior and not gender. The conversation escalated to a level that was better resolved on the ground, as opposed to in flight. We regret any circumstance where a passenger does not have a positive experience on Southwest and we are ready to work directly with the passengers involved to offer our heartfelt apologies for falling short of their expectations.