Associated Press reporter David Crary tweets that NOM's Maggie Gallagher has been replaced as the organization's chair by Chapman University Law professor John Eastman.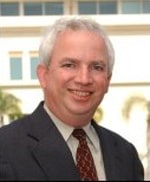 UPDATE: NOM announces.
Brian Brown, President of NOM, stated, "John Eastman is one of America's foremost constitutional scholars and has distinguished himself as a fierce advocate for families and religious liberty. As a legal scholar, he has participated in dozens of cases before our nation's highest courts, including the United States Supreme Court. When important constitutional principles are on the line, people frequently turn to John Eastman to advocate a conservative, pro-family position. He will be a great asset to NOM."
John Eastman stated, "Marriage has quite correctly been described as a bedrock of civilization. Protecting the institution of marriage is a critically important issue, and I'm honored to join such distinguished company on the Board of such a phenomenally effective organization as the National Organization for Marriage."
Equality Matters has a load of info about Eastman's "long, disturbing history of anti-gay animus"…
Recently…
Anti-Gay NOM Activist Maggie Gallagher Attends Broadway Benefit for Team Challenging Prop 8 [tr]