Salt Lake City's Q Business Alliance has set up a fund to reward those providing information leading to arrests in anti-LGBT hate crimes, Q Salt Lake reports: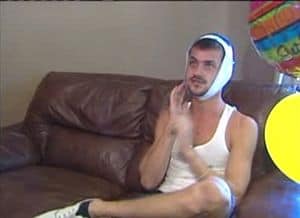 A fund to provide reward money for information leading to arrests in hate-motivated crimes directed at Utah's queer community was established by the Q Business Alliance. The Alliance is a group of Utah businesses owned and operated by the gay, lesbian, bisexual, transgender community and their allies. The Q Business Alliance Reward Fund was started in response to a recent attack and increased awareness of violence in Utah's queer community.
"This rewards fund sends a message to perpetrators of hate-motivated crimes against our community that we have the money and resources to fight back, track down and prosecute those who would harm our brothers and sisters," said Michael Sanders, membership director of the Q Business Alliance and owner of Now & Again, in a press release.
The fund was started following the attack late last month of Dane Hall, who had his jawbone broken in three places, lost six teeth, and was hospitalized for four days.
The Deseret News reports that the police have been reaching out to the community:
Last Friday, Salt Lake Police Chief Chris Burbank went to Club Sound from about 10 p.m. until midnight to answer questions and let the club patrons know detectives were still actively working the case. He also asked the crowd for any help they could provide in providing possible leads…
"The chief was there to make sure they knew we were working the case. But also to let them know we need their help," said Salt Lake Police Sgt. Shawn Josephson.
Burbank got on the stage at Club Sound to address the crowd. He plans to return to not only that club this weekend, but other clubs in the area as well. Josephson said it's part of the chief's outreach program for all the clubs in the area.