The SF Chronicle profiles mayoral candidate and former SF supervisor Bevan Dufty: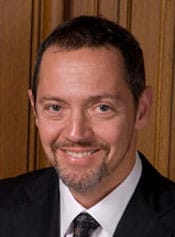 A gay Jew who was raised in Harlem, Dufty is hard to define. He's one part Castro district socialite, one part scrappy underdog fighting A-list competitors, and one part political insider, counting on the No. 2 endorsement of former mayor and power broker Willie Brown.
At the Irish candidates forum, he was Bevan Doyle Dufty. When he's touring the Bayview, he makes sure everyone knows his godmother was jazz singer Billie Holiday. He can discuss his favorite Tequila with a 95-year-old woman as easily as he can discuss the benefits of the Central Subway with a skeptical budget hawk.
But while Dufty is a bit of a political chameleon, he isn't a panderer. He just wants to be liked.
Dufty has a simple solution for fixing San Francisco: Everybody needs to talk more.
Bevan Dufty hard to pigeonhole in S.F. mayor's race [sf chronicle]