The battle over the unsealing of videotapes of the trial that overturned Proposition 8 in California was extended for another period yesterday as the 9th Circuit Court of Appeals extended a temporary stay put in place on September 26 until it can hear the appeal, the SF Chronicle reports: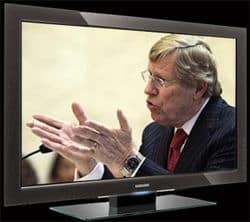 A federal appeals court Monday extended its decision to seal the videos of last year's same-sex marriage trial while it decides whether releasing the recordings would enhance the public's right to know about the legal system or endanger witnesses who favored Proposition 8.
The Ninth U.S. Circuit Court of Appeals in San Francisco said it will address the issue promptly, but the losing side is likely to appeal to the U.S. Supreme Court.
The court set a hearing date of December 5.
The American Foundation for Equal Rights has posted the court's order HERE.