The NYT caught up with Barney Frank before a fundraiser held for him at the intersection of gay and Wall Street: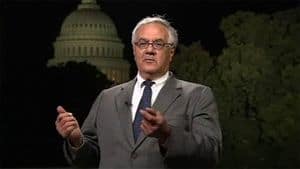 Mr. Frank, Democrat of Massachusetts, said he had seen a new reality in recent years: the gay community is more popular than Wall Street.
"For years, those of us who are gay" were pilloried just for "being gay," he said.
In June, Mr. Frank caught flack for holding a fund-raiser at the Securities Industry and Financial Markets Association, one of Wall Street's most vocal lobbying groups and a frequent critic of Dodd-Frank. JPMorgan Chase, Goldman Sachs and Morgan Stanley all dispatched officials to the event.
Thursday's event was held at the home of Charles Myers, a senior managing director at Evercore, an independent investment bank. But, as Mr. Frank put it, Mr. Myers is also "a leader in the gay and lesbian community." Mr. Frank met Mr. Myers at an event for Terrence McNally, the prominent playwright, who also attended Mr. Frank's fund-raiser.
"The fact that the host is in the financial industry is incidental," he said.