The organization AIDS Free World is mounting a legal challenge to Jamaica's laws criminalizing homosexuality, arguiing that it "feeds a homophobic society in which gays and lesbians are harassed, mocked, vilified, beaten and killed simply because of their sexual orientation," Care2 reports: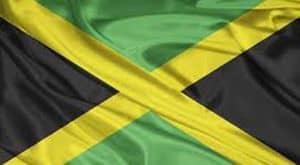 The group has submitted a petition at the Inter-American Commission on Human Rights (IACHR) on behalf of two Jamaican gay men whose names are being withheld to protect their safety.
Representing the petitioners will be a very high-powered legal team including Lord Anthony Gifford, who practices in both Jamaica and the UK and was counsel on a similar and successful case before the European Court of Human Rights, and pro bono attorneys from the US firm Thompson Hine and the Law Center at Nova Southeastern University.
Their argument will be that by criminalizing homosexuality, Jamaica is in violation of international human rights laws which it is a signatory to, such as the American Convention on Human Rights.
A similar challenge is also underway in Belize.