The National Organization for Marriage (NOM) has lost yet another effort to cover up records. In this case, the records from the successful campaign to pass Proposition 8 in California, the L.A. Times reports: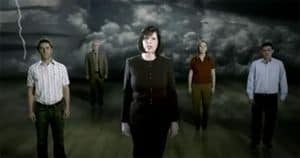 A federal judge in Sacramento ruled against ProtectMarriage.com and the National Organization for Marriage in a nearly 3-year-old lawsuit, saying the groups failed to prove they should be exempt from state campaign disclosure laws…
…The two groups, which between them raised the lion's share of the $43.3 million spent in support of Proposition 8, said their donors were targeted for boycotts, hate mail and threats after their names appeared on the secretary of state's website as part of required campaign finance reports. They filed a suit in January 2009 to have them removed.
England refused at that time to grant an emergency injunction that would have taken the information down temporarily, saying campaign disclosure laws are designed to protect the public and are especially important during expensive initiative campaigns.
U.S. District Judge Morrison England Jr., who ruled from the bench after a brief hearing, said he would issue a written opinion at a later date.