More than 900 members of the Methodist church in New York and Connecticut, including "clergy members who will perform weddings for gay couples, lay members of the denomination who support them, and congregations who have adopted policies to formally make weddings available to all couples," signed a covenant this week in defiance of the denomination's ban, to support same-sex marriage.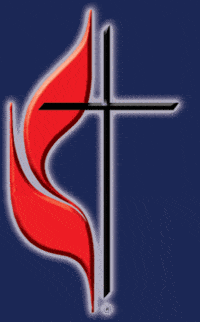 Write the signers, in part:
Pastoral care and the sacraments and rituals of the church are means of grace by which the lives of all Christians are blessed by God. Therefore we, as congregations and as individual laypersons and clergy, declare our commitment to offer such means of grace to all persons on an equal basis. We refuse to discriminate against any of God's children and pledge to make marriage equality a lived reality within the New York Annual Conference, regardless of sexual orientation or gender expression.
Our conference's record, in resolutions passed and petitions forwarded to the United Methodist Church's General Conference, already makes clear our opposition to the UMC's prejudice and discrimination against LGBT people. While the rite of Christian marriage officiated by our clergy and celebrated in our church buildings is denied by UMC law to same-sex couples, we affirm the New York Annual Conference's 2010 resolution urging "clergy to minister equally to all members of their churches and to consider the conference's call to inclusive ministries in deciding how to honor their congregants' covenantal commitments."
We seek to embody the beloved community of hope by openly and joyfully affirming the lives and loves of all United Methodists, regardless of sexual orientation or gender expression.
Check out the covenant and those who signed it, HERE.
The We do! project, as it is called, has been over a year in the making according to Methodists In New Directions (MIND) and has been followed by similar efforts in 11 other conferences within the UMC